13 people injured in motor shell attack in Somali capital, official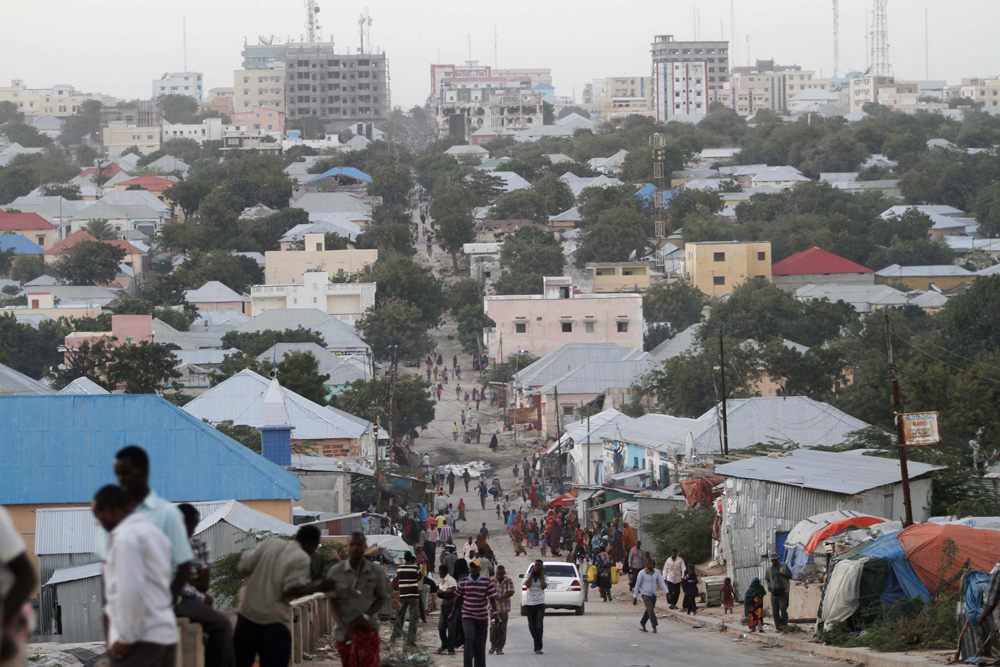 At least thirteen people have been wounded after motor shells hit residential houses in Somali capital, Mogadishu, official said on Sunday.
The incident took place at 7:30pm on Saturday night.
The motor shells fire from unknown destination landed on houses in Wadajir district, injuring civilians including old woman, according Wadajir district commissioner, Ahmed Afrah Abdulle.
"Several motor shells hit houses in Bulahubay neighborhood of Wadajir district, we reached the scene and ferried the injured civilians including old woman who was bedridden for years," said Abdulle.
No group claimed the responsibility for the bombings but Al-Shabaab which wants to overthrow Somali government had previously fired motor shells on several parts of Mogadishu.
Despite losing the control of many towns to the hands of Somali forces backed by AU troops, the group still carries out deadly attacks on Somali government institutions, military bases, hotels as well as troop contributing countries in East Africa.
On Thursday the group killed six people in a Kenyan town Mandera near the porous border with Somalia.
The six people who were non-Muslims have been killed after gunmen broke into their residential house in Bulla-Works neighborhood.
Al-Shabaab claimed the responsibility for the attack saying the raid was retaliatory for the incursion of Kenya forces.
Kenya sent its troops to Somalia in 2011 in a bid to stop the movement of Al-Shabaab fighters.