Al-Shabaab attack in Afgoye town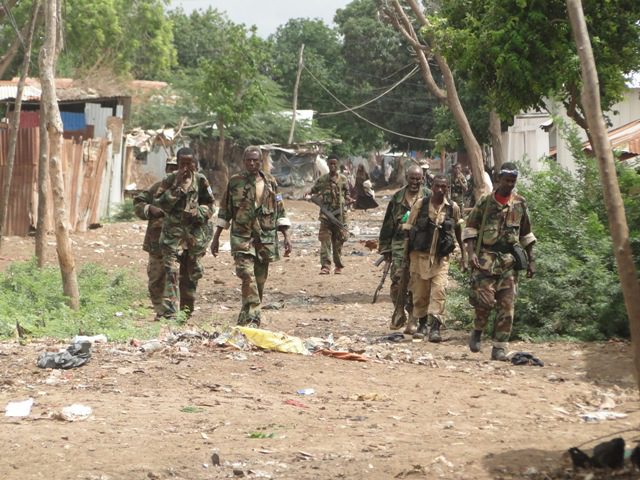 Al-Shabab fighters have attacked a government military base in Afgoye town which lies 30 KM south of Somali capital.
The attack prompted hours of heavy fighting between the Somali army and heavily armed Al-Shabaab fighters.
There are a variety of casualties on both sides, although it is unclear exactly what the official casualties are.
Residents reported they heard loud explosions and gunshots as Al-Shabaab fighters attacked a military base in the town.
Government forces have been conducting large operations in the area since the assault on al-Shabaab fighters.
Afgoye district administration and the government forces in the district still have not commented about the attack.
Afgoye which once used to be Al-Shabaab stronghold is an agricultural and strategic town located only 30 kilometres southwest of the Somali capital Mogadishu.
The group is carrying out hit and run attacks in major towns under government and deadly explosions in the capital Mogadishu.
Goobjoog News