Al-Shabaab Attacks Military Base southwest of Mogadishu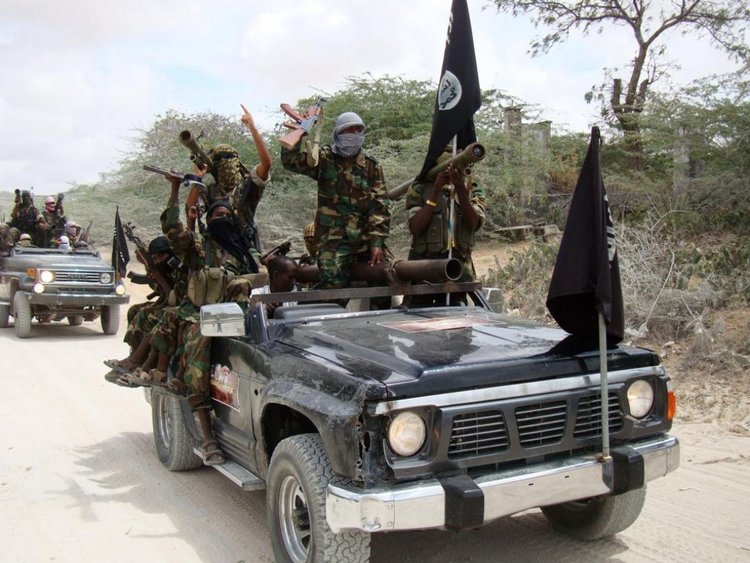 Al-Shabaab fighters stormed a military base in Lanta-bure, about 40km southwest of Somali capital Mogadishu, killing at least three soldiers on Sunday night, officials confirmed on Monday.
Dozens of al-Shabab fighters on Sunday night assaulted the military base, which is run by Somali National Army (SNA) troops.
Residents said a suicide car bomb first exploded outside the main entrance of the base in the village of Lanta bure.  That was followed by attacks by heavily armed militants. The SNA military base is located in the south of the village.
SNA officials said the militants attacked the base, killing soldiers and seizing weapons and military trucks.
Officials who spoke to VOA Somali service  said militants controlled the base until 4:00 a.m. local time when they pulled out and headed towards the town of Awdhegle.
Al-Shabab militants claimed victory over the attack, saying they have killed more than 30 government soldiers in the attack and seized seven vehicles. Their claim cannot be independently verified.
Al-Shabab attacked the same base in March this year seizing military trucks and rocket-propelled grenades.
Six soldiers were killed in the March attack. Senior government officials at the time suggested that "rogue officers" may have collaborated with the militants.
Despite being pushed out of Somalia's major cities and towns, al-Shabab continues to launch deadly guerrilla attacks across the Horn of Africa country.