Amisom forces seize bomb explosion suspect in Beledweyne hospital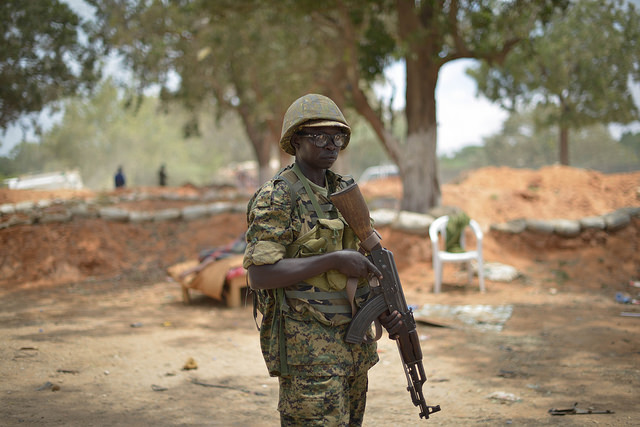 Amisom forces have seized a man from hospital in Beledweyne on suspicion he was among the  suicide bombers who rammed into a Djibouti military base killing four soldiers and one civilian Tuesday.
Goobjoog News correspondent in Beledweyne reports the soldiers conducted massive swoop in Hawlwadag district Wednesday morning but declined to speak to reporters on the number of people arrested.
An explosives laden vehicle Tuesday rammed into the Amisom base killing four soldiers and wounding seven others. One civilian was killed and three others suffered injuries.
Hiiraan police commander told Goobjoog News the bombers disguised the explosives as animal feeds and drove through a market before reaching the military base.
A video footage from the scene of the attacks shows body parts strewn over the place and vehicle remnants.