AMISOM and SNA pull out of El-Ali village in central Somalia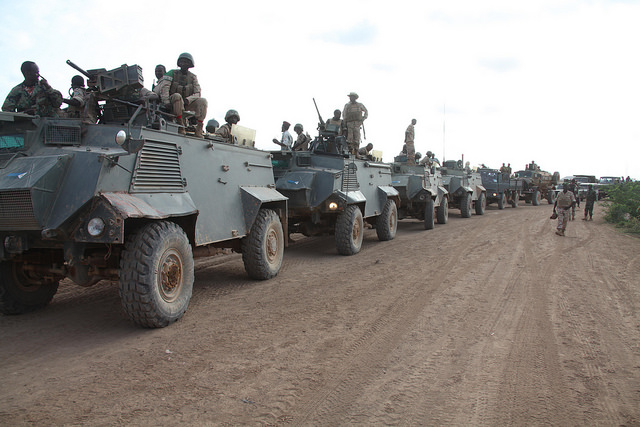 The Ethiopian troops under African Union Mission in Somalia (AMISOM) and Somali National Army (SNA) soldiers have pulled out of a village in central Somalia, official said.
Adan Allasow, a local official of El-Ali village said that the allied forces emptied their former bases and no reason was given for the hasty withdrawal.
"All AMISOM troops and SNA soldiers in the village left without prior notice. They only informed us few hours before vacating," said Allasow.
A local residents resident who declined his named said that the allied forces were not concerned about the well being of the residents of the areas they recaptured from Al-Shabab fighters and their aim is to play hide and seek game with the fighters.
"Somali National Army and AMISOM troops have vacated the town and now we are left at the mercy Al-Shabab fighters who have tented in the outskirt of the town" he said.
He said that Al-Shabab fighters can invade the town anytime as there are no capable soldiers to resist them.
"Tension is high as people started fleeing from the town in fear of torture from the fighters who several times accused residents of recovered areas being supporters of the forces," he warned.
Amisom said June Ethiopian forces had thwarted an attack in its Halgan Forward Operation Base killing 100 Al-Shabaab militants.