Biden praises Kenya's efforts to lead peace efforts in Haiti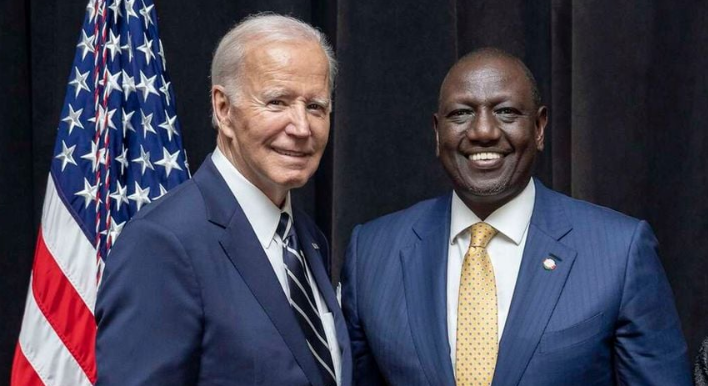 GOOBJOOG NEWS | NEW YORK: United States President Joe Biden has praised Kenya's President William Ruto for stepping up to lead peacekeeping efforts in Haiti.
President Biden said the United Nations-backed security mission seeks to restore peace and stability in Haiti.
"We embrace nations stepping up to lead new ways and to seek new breakthroughs on hard issues. For example on Haiti, the Caribbean communities facilitated a dialogue among Haitian society. I thank President William Ruto of Kenya for his willingness to serve as the lead nation of a UN-backed security support system," said Biden.
He further urged the UN Security Council to authorize the mission to the Caribbean nation further noting that "the people of Haiti cannot wait any longer".
"I call on the Security Council to authorise this mission now, the people of Haiti cannot wait much longer," he said.
He made the remarks during the United Nations General Assembly in New York Tuesday which was attended by global leaders including Federal Republic of Somalia's Prime Minister Hamza Abdi Barre and his delegation.