Defected Al Shabaab members surrender to the government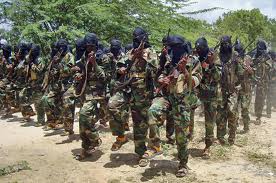 Members of Al-shabab fighters are reported to have surrendered to Somali federal government following the government's amnesty promise period for members of Al-shabab.
At least 10 members of Al-shabab members have surrendered to Somali federal government security forces in Bulo-burte district of the Hiran province, officials says.
Abdiaziz Durow Abdi, the district commissioner said the Al-shabab members had surrendered to Somali government troops in the region with their weapons, noting that this is not the first time Al-shabab member defect from the group to join the government.
On the other hand, reports from goofgaduud in Bay region indicates that at least five Al-shabab fighters defected from the group and surrendered to the administration in the region
Al-shabab members surrendering to the federal government of Somalia has been increasing since Prime Minister Abdiweli Shiekh Ahmed offered amnesty to the Al-shabab members who surrender to government in 45 days started from September 3.
Somali government forces backed by the African Union Mission in Somalia (AMISOM) troops have captured several towns and villages from al-Shabaab since their latest offensive, Operation Indian Ocean, began August 30th.