Drought displace over a million people in Somalia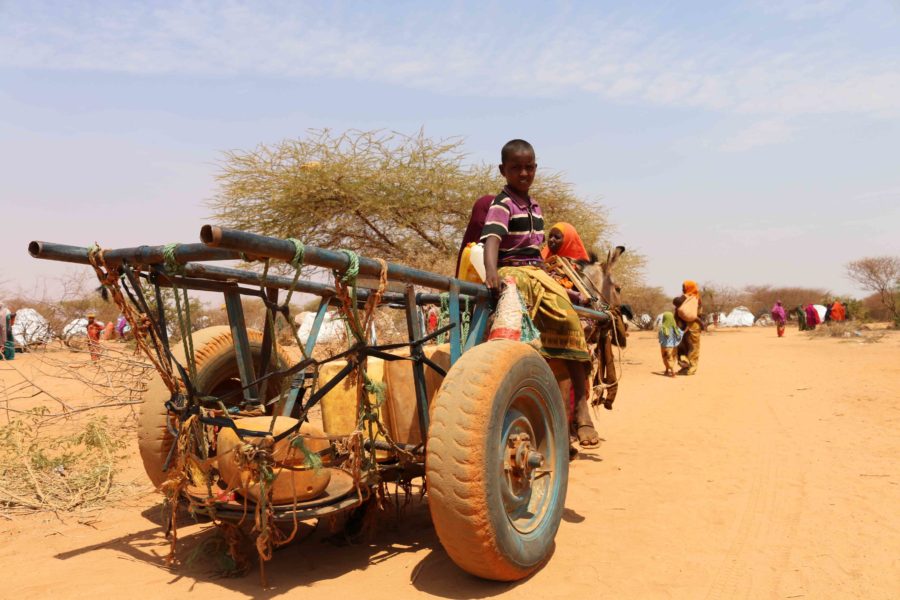 Over one million desperate people have been displaced across Somalia as a result a prolonged drought, Goobjoog news report unveiled.
The severe drought has directly affected up to 800,000 people in Somalia's Northern regions.
In the semi-autonomous regional state of Puntland and the breakaway Somaliland, hundred thousands of people were being forced to abandon their homes in search of water and food.
Puntland administration has announced that over 240,000 people have been affected by the drought as 70% of their livestock died.
Drought respond committee of Puntland said the drought is inflaming an already dire humanitarian situation in the state.
Over 85 people have been confirmed dead and more than 75,000 others who streamed into Galmudug towns were registered by Galmudug drought respond committee.
Over 9000 people in Hiraan, Baay and Gedo regions have lost their livelihoods as a result, and destitution has become widespread. Families have lost their livestock and farmers their crops. Rivers are drying up, leading to a reduction in harvests.
Thousands of desperate people streaming into Somalia's capital seeking food as Somali government warned of a looming famine.
The daily influx of people seeking food aid is increasing pressure on Somalia's capital which is struggling to cope with the demands. Refugee camps are already overcrowded.