EXCLUSIVE: Eritrean spies set base in Mogadishu to work out Farmaajo's re-election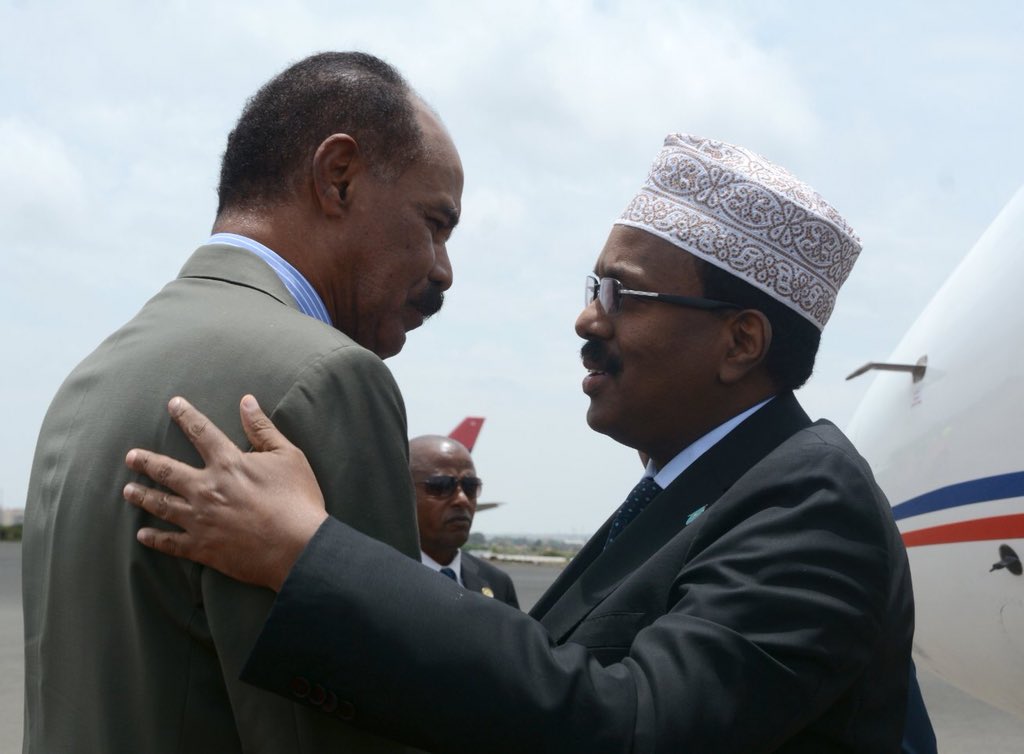 GOOBJOOG NEWS|MOGADISHU: Eritrean intelligence agents have pitched tent in Mogadishu and working towards the re-election of outgoing President Mohamed Farmaajo, Goobjoog News can authoritatively reveal.
Impeccable sources including intelligence operatives have intimated to Goobjoog News that the Eritrean spies have been in the country for some time now adding that some of them serve as Farmaajo's advisors.
The Eritreans, our sources reveal have held closed-door meetings with Farmaajo and his Villa Somalia henchmen on how they would mastermind his return. The playbook, our sources reveal involves deploying more Eritrean spies and military men to intimidate the opposition and force candidates on clans. The deployment will come in the form of a return of Somalis who were secretly sneaked into Eritrea for military training, our sources further reveal.
So far, most of the MPs elected in the ongoing Lower House elections are Farmaajo's allies and stalwarts. Among them is acting national intelligence director Yasin Abdullahi Farey who had been instrumental in suppressing the opposition during his reign as Mogadishu city intelligence boss. He was elevated to head the National Intelligence and Security Agency (NISA) in October in a Qatari brokered deal that ended the long-running row between Farmaajo and Prime Minister Mohamed Roble.
Farmaajo-Isaias Afwerki link
The two leaders, along with their embattled ally in Addis Ababa Abiy Ahmed hushed up the controversial Horn Alliance in 2018 following a wave of 'reforms' by the new Ethiopian leader which included the ending of hostilities with Eritrea. Farmaajo shortly jumped into the train and announced an easing of relations with Asmara to the chagrin of only Horn ally Djibouti.
The HA which the three presented an economic and political rallying point to bolster trade and political relations among the three states shortly ran into headwinds. Farmaajo faced resistance from home following the revelation of the clandestine transfer of young men in Somalia to Eritrea for supposed military training. Abiy Ahmed's superfluous reform agenda hit the rocks shortly culminating in the ongoing Tigray war that has become his legacy project.
Intelligence sources and senior politicians in Somalia have long argued that the Eritrean training was a re-election project but has also served the interests of both Afwerki and Abiy Ahmed both of whom have benefited from the services of the young Somalis who have reportedly been deployed to fight in the Tigray war.
Qatari dollars and PM Roble's submission
As the Eritreans work out re-election machinery in Mogadishu, Farmaajo is mobilizing the dollar power. He travelled to Qatar on Sunday in a mission that sources said was focused on seeking financial help from the Gulf nation which has bankrolled and propped his administration for the last four years. PM Roble was in Doha on October 2 and since his return, has largely acquiesced to Farmaajo's will including the summary dismissal of Ikran Tahlil Farah's case and notable silence on the mass electoral irregularities in the ongoing parliamentary elections.
Electoral uncertainty
Amid these raw political ambitions and strategy is a looming political and security instability in the country. The 15 member Council of Presidential Candidates announced Tuesday night it is boycotting the Lower House and presidential elections casting aspersions on the prospect of an orderly and peaceful process.