Fed and State leaders endorse new national security architecture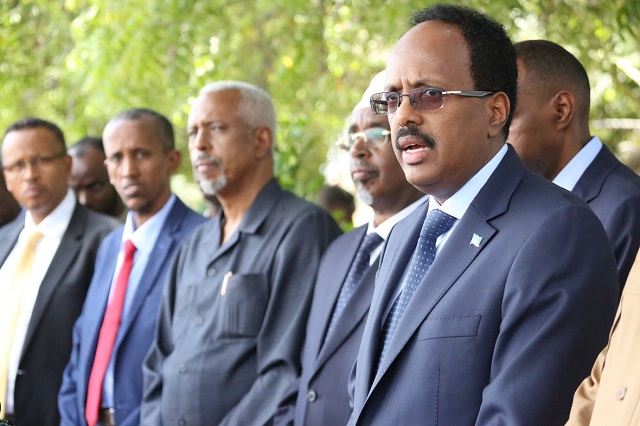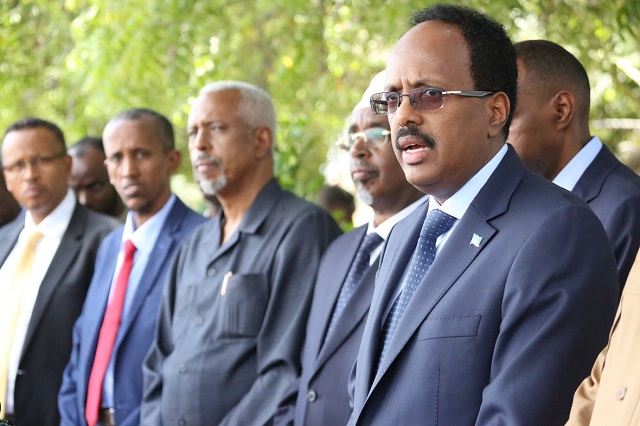 The Federal and State governments have approved the national security architecture which has been billed as crucial in coherently establishing a professional security structure bringing together the input of the federal and state governments.
In a communique Monday following a three day meeting in Mogadishu, leaders of the Federal and State governments said they had agreed on a unified structure, policies and implementation of the new architecture spearheaded by the National Security Council.
State governments will also establish state level security councils headed by the respective state presidents, the communique read.
The international community has for some time now called on Somalia to establish a national security infrastructure. The Istanbul Humanitarian Conference last January emphasized the need to establish a unified and coherent formation of the country's security organs guided by a national security architecture.
The architecture is expected to draw the roadmap for proper integration of security forces which are currently run and administered by both the federal and state governments. Article 126 of the Provisional Constitution contemplates the formation of four divisions of the country's security structure namely, the Intelligence services, police force, armed forces and prison forces.
The leaders hosted by President Mohamed Farmaajo also set out a range of areas of agreement to ensure coordinated functioning of the state. Notable is the acceleration of the process towards the 2020 elections which are expected to allow one person one vote. The process incorporates the conclusion of the constitutional review process, a national referendum to approve the supreme law and registration of voters which will be preceded by a national census exercise.
Endorsing the National Development Plan, the leaders agreed to conduct a national census based on actual head count. The last national census statistics released in 2014 was based on survey estimates.
The 15 point communique noted the leader's agreement to enhance economic growth through creation of jobs, investment and trade promotion and development of economic infrastructure. Unemployment in Somalia particularly among the youth remains one of the single most challenges facing the country with the UN estimating that 67% of the youth lack any form of employment.
The meeting was the first formal meeting for President Farmaajo with the state presidents since his election in February 8. Present were Galmudug vice president Mohamed Abdi Hashi, Puntland leader Abdiweli Gaas, his Jubbaland counterpart Ahmed Madobe, South West's Sharif Adan Hassan and HirShabelle president Abdi Ali Osoble. Prime Minister Hassan Khaire was also in the meeting.