Fighting between SNA and Al-Shabaab kills at least two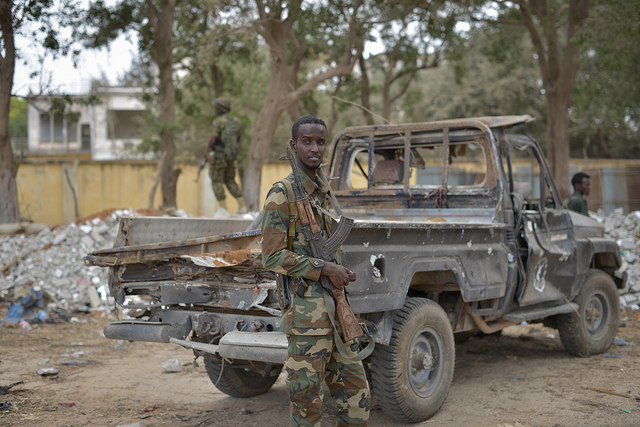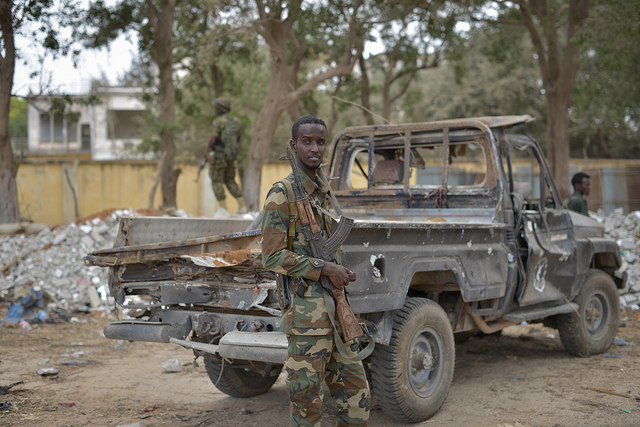 By: Ahmed Mohamed
Email; [email protected]
By: Ahmed Mohamed
Email; [email protected]
Fierce fighting between Al-Shabaab and Somali government security forces in Lower Shabelle has killed at least two combatants from both sides on Monday night, military sources.
Local sources also say the fighting began after Al-Shabaab militants attacked a Somali National Army (SNA) base in Lanta Buro.
Residents reported hearing a huge explosion at around 4am local time, and then heavy gunfire which lasted for several hours.
Al-Shabaab claimed the responsibility for the attack saying their fighters killed several of Kenyan troops in the attack.
"Mujahideen fighters stormed a military base owned by militias from Somali government in Lower Shabelle, over-running the base and killing more than 10." the group said in a statement.
Despite being pushed out of Somalia's major cities and towns, Al-Shabaab continues to launch deadly guerrilla attacks across the Horn of Africa country.
The group, which has ties with Al-Qaeda, has also carried out many deadly attacks inside Kenya.
By: Ahmed Mohamed