GALMUDUG CRISIS: State leaders chide Fed Government, warn of instability over vote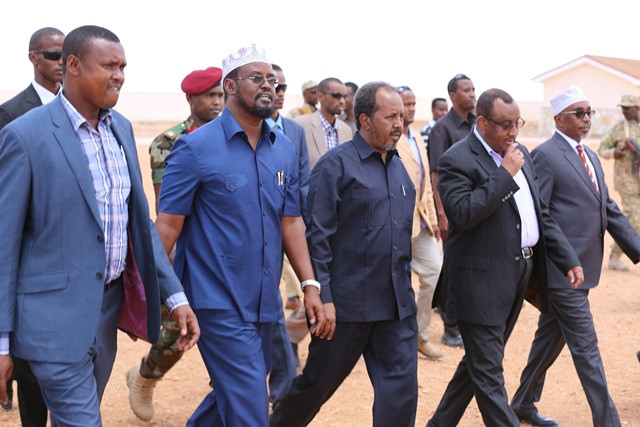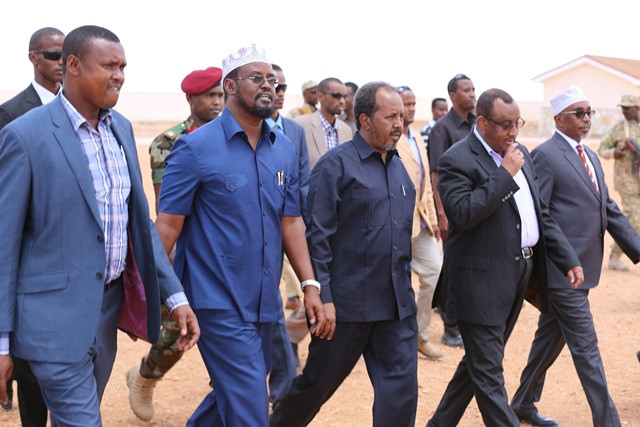 STATE GOVERNMENTS have accused the Federal Government of a calculated move to depose Galmudug President Ahmed Haaf warning the move could destabilize the country and adversely derail counter-terrorism efforts.
In a strongly worded statement Wednesday, the presidents of Galmudug, Puntland, South West, Jubbaland and HirShabelle states said the Federal Government was bent on removing Haaf and that the statement by State Ministry of Interior shortly after the Tuesday vote affirmed their fears.
"If the political crisis facing the country continues, coordination between the Federal Government and Federal Member States will deteriorate and this will significantly affect the war on terror," the leaders said.
The leaders noted there had been a sustained campaign directed at Galmudug president after he declared his state's support for Saudi Arabia and UAE in the ongoing Gulf Crisis.
"The misunderstanding between the Federal Government and the states over the Gulf issue has led to a targeted campaign by the Federal Government against Galmudug to remove the state president. The statement from the government is evidence of this move," the statement read.
The joint statement puts the government to task over its press relase which endorsed the vote Tuesday evening. The Federal Government called 'for respect of decision by Galmudug state MPs which is in accordance with law.'
Somalia declared June it would maintain a neutral position in the Gulf feud which is now entering the fourth month but President Mohamed Farmaajo has been under intense pressure from the state governments to back Saudi Arabia citing economic, cultural and religious ties with the Kingdom.
The regional leaders said Wednesday the misunderstanding between the Federal Government and the State governments over the Gulf issue risks jeopardizing the country's economic, security and social affairs.
"The conflict between the Federal Member States and Federal Government concerning the Gulf Crisis will adversely affect Somalia economically, security and its social well-being," the statement read in part.
We advise the government to rescind its statement, the leaders added and, 'it should unite the people and avoid anything that can create any violence and instability'.
The statement comes amid an ongoing meeting by elders and Federal Parliament legislators in Adado. The legislators are currently in a meeting with president Haaf.
The leaders also appealed to the international community to intervene in the matter and noted as a matter of urgency the meeting called by Jubbaland president Ahmed Islam Madobe should convene in Kismayu.