General indhaqarshe urges Al-shabab members to benefit from the government's amnesty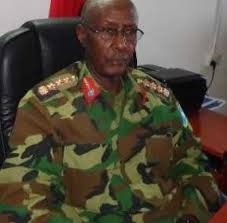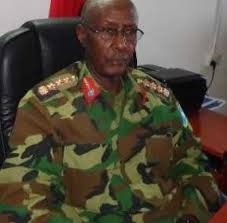 commander in chief of Somali national army general Dahir Adan aka Indhaqarshe called Al-shabab members to take advantage of the 45 days amnesty offered by the federal government of Somalia.
Speaking to Goobjoog FM, the commander said the brain washed youth have enough time to rethink and surrender to the government before the given time expires.
General Indhaqarshe stated that the offensive military operations against Al-shabab are going smoothly adding that the joint forces have seized weapons after the group withdrew from vast areas in Shabelle and Hiran regions.
The commander underlined that the military operations will continue until all the areas under Al-shabab's control will come back to the hand of the federal government.
The last two days government forces and African union troops have captured over three strongholds of Al-shabab in South and Central Somalia.
On Wednesday Somali cabinet in an extraordinary meeting chaired by Prime minister Abdiweli Sheikh Ahmed vowed to continue Indian Ocean operation and gave 45 days amnesty for Al-shabab members to surrender.