Gunmen kill a soldier in attack on checkpoint in Mogadishu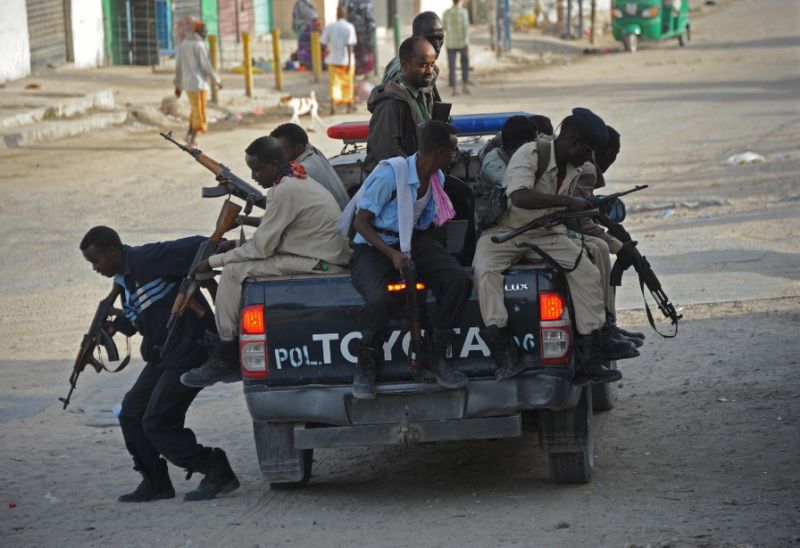 At least one member of Somali security forces has been killed and two wounded in an attack on a checkpoint on Sunday evening in Wartanabada district of Somalia's capital, Mogadishu.
Several armed men raided the soldiers prompting brief gun battle leading the death of one soldier and injury of two others, according police officer who asked anonymity.
"An armed group of terrorist elements attacked a security checkpoint in Wartanabada this evening using four-wheel drives and were immediately engaged. Our forces lost one soldier and two others sustained light injuries," the officers.
Unknown fighters armed with assault rifles on Sunday evening attacked a checkpoint said a local resident who identified himself as Mahad Abdi.
"Armed-men attacked Intelligence checkpoint at Wartanabada, one soldier was killed and two others wounded and the assailants escaped" said Abdi.
Security forces have immediately reached the scene and collected the body of the soldier and the injuries.
In a separate incident, unidentified gunmen shot and killed a Soldier, and seized his gun in Mogadishu's Bakaro market.
No group has claimed the responsibility of the attack, but Al-Shabaab fighters frequently carry out attacks against government positions in Mogadishu.
Somalia is facing a growing threat from Al-Shabaab group that have staged a series of high profile raids in recent months as numerous attacks on army and African Union troops.