Grenade attack on a radio station wound two journalists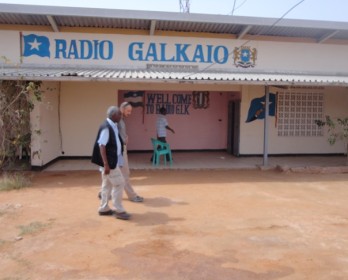 At least two local journalists sustained injuries in Galkayo on Wednesday night after unknown assailants hurled grenades  in a radio station.
The two journalists  Abdullahi Mohamud Aden and Shiine Abdi Ahmed, working with Radio Galkayo suffered minor injuries on the leg and arms respectively but their lives were not in danger.
They were immediately rushed to Galkayo hospital for treatment, the health officials confirm that their condition is stable.
The attack has affected the programs of the radio that was on air during the time of the assault.
The security forces reached and cordoned the scene, they launched operations to pursue the attackers but no one was yet arrested.
The national journalists union criticized the attack on radio Galkayo.