IED goes off at Kenya-Kenya border, no casualties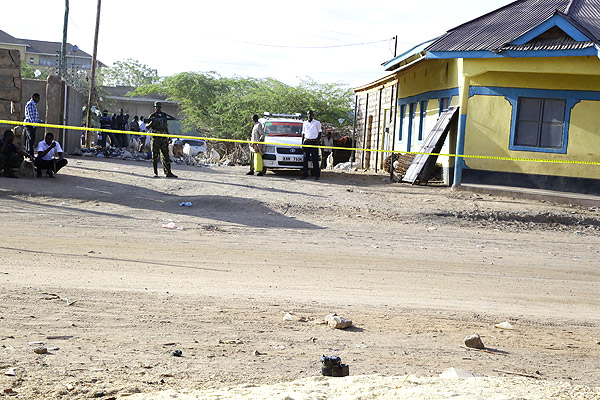 An improvised explosive device went off in an area along the Somali border, some 2 km from the northeastern town of Mandera, but caused no casualties, Kenyan authorities said on Saturday.
Mandera County Commissioner, Fredrick Shisia who spoke to the reporters in Mandera town said the incident took place at Border Point (3) area near custom offices and had targeted security officers manning the border area.
"The IED went off near Border-Point three and had caused no casualties as our police officers were far from the area" Shisia said.
He noted that the hole left after the explosion indicated the blast would have caused heavy casualties.
Shisia blamed Al-Shabaab militants for the incident.
"We will do anything within our means to disrupt Al-Shabaab attacks and will not leave anything for chance," he told journalists in Mandera town.
He said Al-Shabaab was trying to stage attacks in Kenya during the month of Ramadan and that security agents in the region had increased patrols.
He said plans were underway to put up street lighting in the border area in order to uncover criminals hiding under the cover of darkness.
This comes barely a day after police Chief Joseph Boinnet warned areas along the Kenya-Somalia border were at higher risk of Al-Shabaab terror attacks.
"The terrorists may masquerade as herders looking for pasture or refugees with the aim of entering the country," Boinnet said."
"We, therefore, call upon all upon all citizens, more so, communities who reside within these border regions to be on the lookout for such individuals and to promptly inform the security agencies," Boinnet added.