Kenya government to lift Mandera curfew partially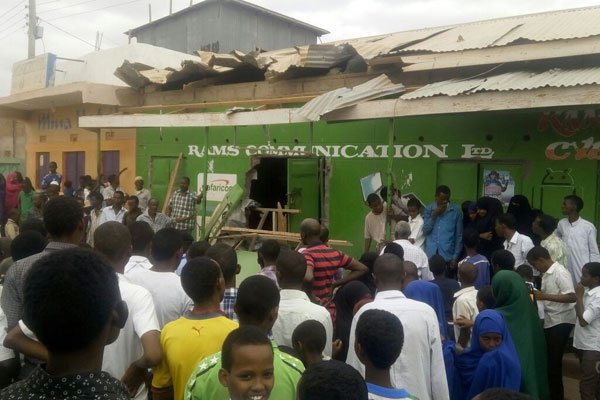 The government of Kenya has pledged that it will partially lift the half- year-long curfew in Mandera County ahead of the begging of Muslim holy Month.
Following his visit in Mandera, the Deputy President of Kenya William Ruto said that he would consult the security apparatus in Mandera County to ease to curfew during the Ramadhan which expected to begin next week.
Addressing the local residents in Mandera on Sunday, Ruto said the residents should be allowed to perform their religious activities which mostly take place when the sun sets.
"The Government wishes Muslims well during the Holy Month of Ramadhan as we undertake to review the curfew in Mandera and other areas," he said.
On late March, the government has for the third time extended the Mandera dusk-to-dawn curfew, citing security problems.
Interior Cabinet Secretary Joseph Nkaissery announced the curfew in a Kenya Gazette .
The towns affected by the regulation that required people to remain indoors between 6.30pm and 6.30am include Mandera Town, Omar Jillo, Arabia, Fino, Lafey Kotulo, Elwak and the environs extending to 20km from the Kenya-Somalia border.
Nkaiserry first imposed a curfew on the border county in North Eastern Kenya in October 2016 after Al-Shabaab gunmen killed 12 people at the Bishaaro Hotel in Mandera Town.
Ten of the 12 people who were killed were visiting the region for set-book performances at schools in the region to prepare candidates for the Kenya Certificate of Secondary Education.