Kenya to deploy more troops alongside its border with Somalia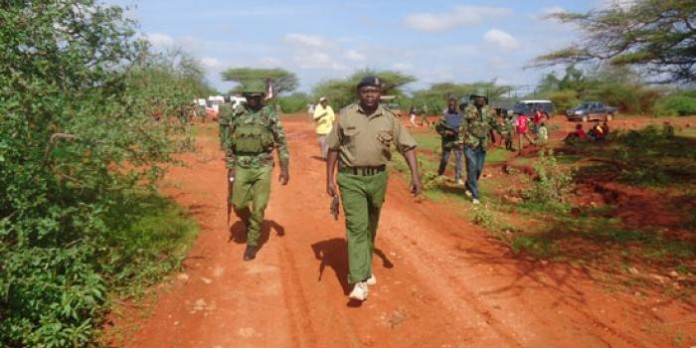 By: Ahmed Mohamed
Email; [email protected]
Kenya is planning to deploy more troops along the Somalia border to  deter the militant group Al-Shabaab.
Speaking in Mandera town during a Jubilee Party rally, Deputy President William Ruto said the government is committed to improve security in the county.
"We are ready to employ 150 KPRs within this month because we want to have a secure Mandera so that people can go on with their daily business uninterrupted," Mr Ruto said.
The officials pointed out that the establishment of border command centre along the borders has boosted surveillance.
Kenya security forces have mounted mobile road blocks and check points to prevent the movement of ISIS, Al Shabaab and other groups into the country.
The deputy president urged Kenyans to give support to all security agencies in the country, specifically through intelligence sharing.
The move comes barely six days after suspected Al-Shabaab militant raided Omar-Jiliow village near Mandera town and the area chief.
His comments come a week after Al-Shabaab raided a chief's homestead in Omar Jilliow at night and shot him dead.
The militant group earlier vowed launch more attacks on Kenyans following Kenya's move to send troops to Somalia in 2011.
Al-Shabaab which wants to overthrow Somalia's internationally-backed and AU-protected government, has lost much territory in Somalia but continues to launch attacks on military bases, government offices and popular hotels.