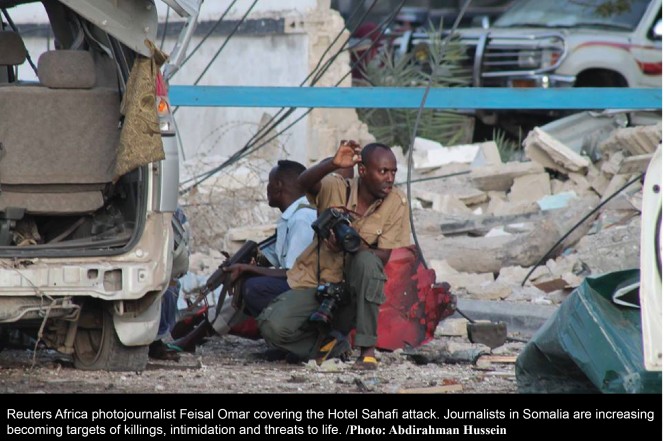 ONE Kenyan is feared to be among 12 people killed by terrorists in Mogadishu, Somalia, yesterday.
However, Kenyan diplomats in the Somali capital are safe, sources at the Foreign Affairs ministry told the Star.
Al Shabaab claimed responsibility for the attack on Sahafi Hotel, popular with Somali MPs.
A vehicle with an improvised explosive device was used to breach the
hotel's security before it detonated.
In a statement, the African Union Mission to Somalia praised the government for a "fast and professional response that enabled timely control of the situation".
It called for continued cooperation and support to the Somali government and its troops to stop acts of terror by Al-Shabaab.
Source: The star.co.ke