Kenyan police on high alert after Mandera attack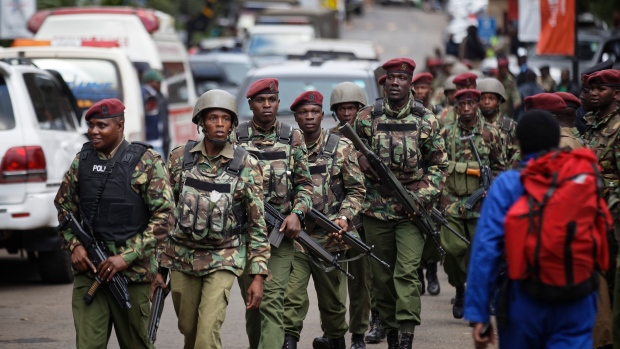 By Fauxile Kibet
MANDERA, KENYA: Police have beefed up security in Mandera following an attack by suspected Al-Shabaab militants over the weekend.
According to local authorities, heavily armed people attacked Hareri Hosle village in the North Eastern part of the Country and engaged police in a fierce gun battle.
During the incident, one police reservist was injured and his gun stolen as the militants ransacked the village and looted shops in what police suspected to be a rearming and restocking run.
Mandera East Deputy County Commissioner Lawrence Omondi confirmed that a food store was looted during the attack.
He added that three cows and two goats were shot and killed during the attack.
In 2015, the Kenyan government closed the Mandera-Lafey-Elwack route after militants killed 28 passengers who were in a bus heading to Kenya's capital, Nairobi.