Crowds invade Kenyan former president Uhuru Kenyatta's farm amidst opposition protests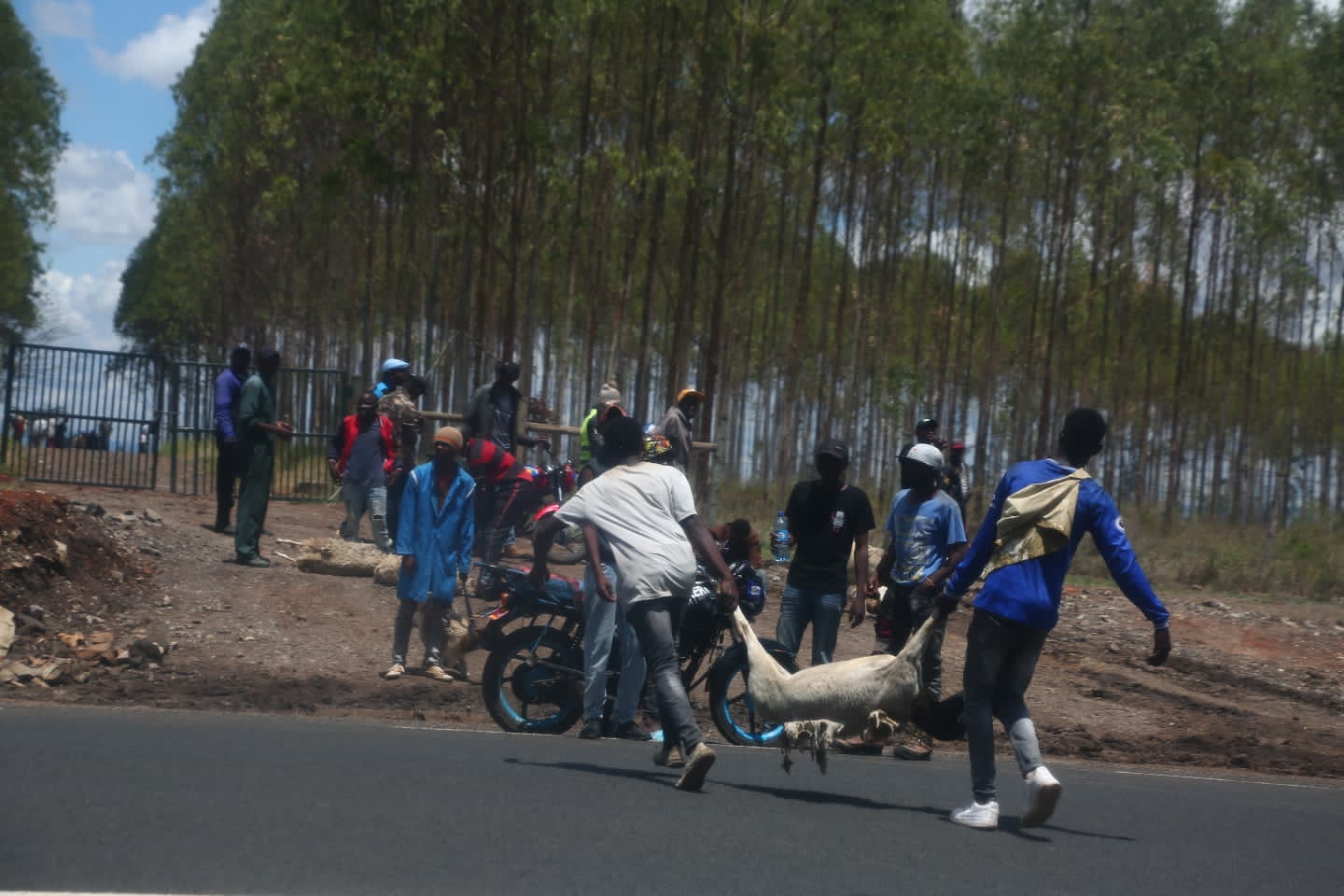 GOOBJOOG NEWS | NAIROBI: Unidentified people have invaded the farm of Kenya's former president Uhuru Kenyatta located on the outskirts of the country's capital, Nairobi.
This comes amidst anti-government demonstrations led by opposition leader Raila Odinga who is calling on President William Ruto's government to lower the cost of living and implement electoral reforms in the country.
Mr. Odinga also has maintained that he does not recognize Mr. Ruto's government alleging that he won last year's presidential elections – even though the country's high court quashed his petition challenging the election's results which declared Ruto the winner.
Earlier, crowds who had invaded the former president's farm stole an unknown number of sheep and cut down trees.
The attack is believed to be a retaliation on the protests led by Mr. Odinga whose gas factory located at the country's capital was also vandalized by unknown people.
President Ruto's allies have accused the former Mr. Kenyatta of funding the opposition's protests against the government even though the former leader has not commented on the allegations or the invasion of his farm.
At least one person was reported killed during protests in the Western City, of Kisumu which is an opposition stronghold where police fired teargas at protesters who burnt tires and barricaded major roads in the city.
So far, at least three people have been killed in clashes between police and protesters in the country even as the opposition maintained that they will continue holding demonstrations twice a week (Mondays and Thursdays) until their demands are met.