New NCC deal affirms FMS extensions amid criticism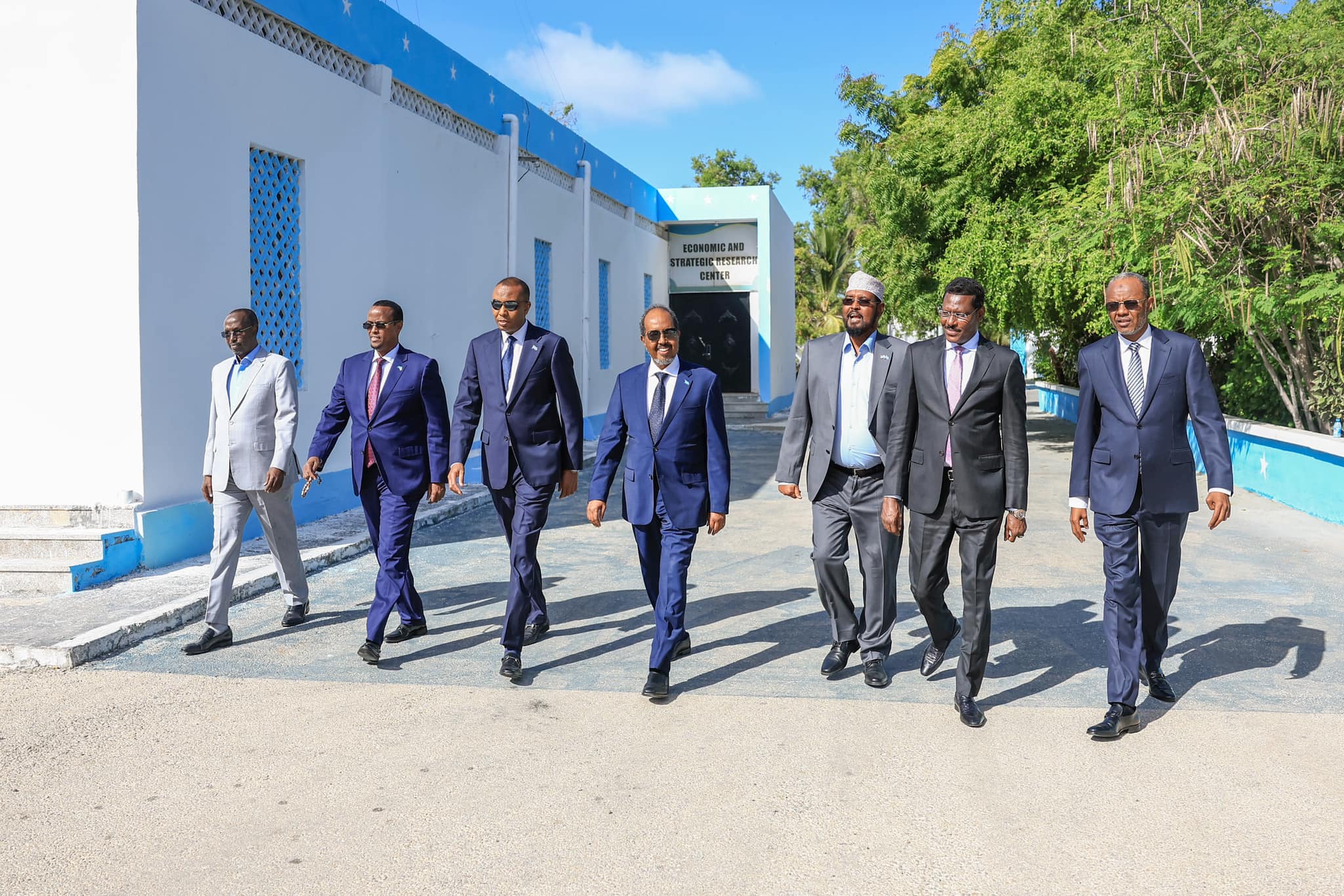 By T. Roble
GOOBJOOG NEWS|MOGADISHU: The decision by the National Consultative Council to set a fix all the Federal Member State presidential elections for November 2024 formally endorses term extensions effected by three regional presidents and resolves President Hassan Sheikh Mohamud's dilemma on how to deal with the rampant extensions.
The NCC chaired by President Mohamud and attended by the FMS leaders announced on Sunday that elections for Presidents of FMS and the state MPs will take place on November 30, 2024. By then, the legal terms limits of all the current FMS presidents would have lapsed.
South West state opened the floodgates of term extensions at the regional level in April 2020 when the state parliament voted to hand Abdiasis Lafta Gareen two more years in office. He was set to leave office in December 2022 after serving for four years in line with the state constitution. Proponents of the extension argued that it was necessary to allow for presidential and parliamentary elections to be aligned. Lafta Gareen will now be in office until December 2024 if the NCC proposals are rejected by parliament.
In August 2021, parliamentarians in Jubaland voted to extend President Ahmed Madobe's term by an extra year in anticipation of his end of term slated for September this year. Madobe will now stay in office until September 2024. He was elected for his second term in September 2019.
Galmudug state followed suit in September 2022 by handing President Ahmed Qoorqoor one more year in office. He was first elected in February 2020 and he was set to be in office until February 2024. The extension now means he will be in office until February 2025.
Only Ali Gudlawe of HirShabelle who was elected in November 2024 and Puntland's Abdullahi Deni have not sought extensions. Of note is that Puntland's constitution sets the term of a president to five years contrary to the standard four years for all the other FMS and the country's president.
PRESIDENT'S DILEMMA
Proponents of the decision to align election dates for the FMS leaders and parliaments have argued that it is necessary to allow for uniformity and electoral logistics.
President Mohamud billed his election campaign among other issues the condemnation of term extension by his predecessor Mohamed Farmaajo who unsuccessfully sought to stay in office for two more years in April 2020. Although the Lower House controversially endorsed the extension, Farmaajo was forced to back down after an opposition military build-up in Mogadishu and pressure from the international community.
However, soon after coming into office, President Mohamud was faced with the spectre of extensions from the FMS starting with his close ally Ahmed Madobe of Jubaland. The president faced the dilemma of either condemning the extensions and risking a fall-out with the FMS or turning the other way for peace. The recent NCC deal appears to have favoured the latter.