POLICE KILLINGS: He worked hard to repay a loan but police officer brutally killed him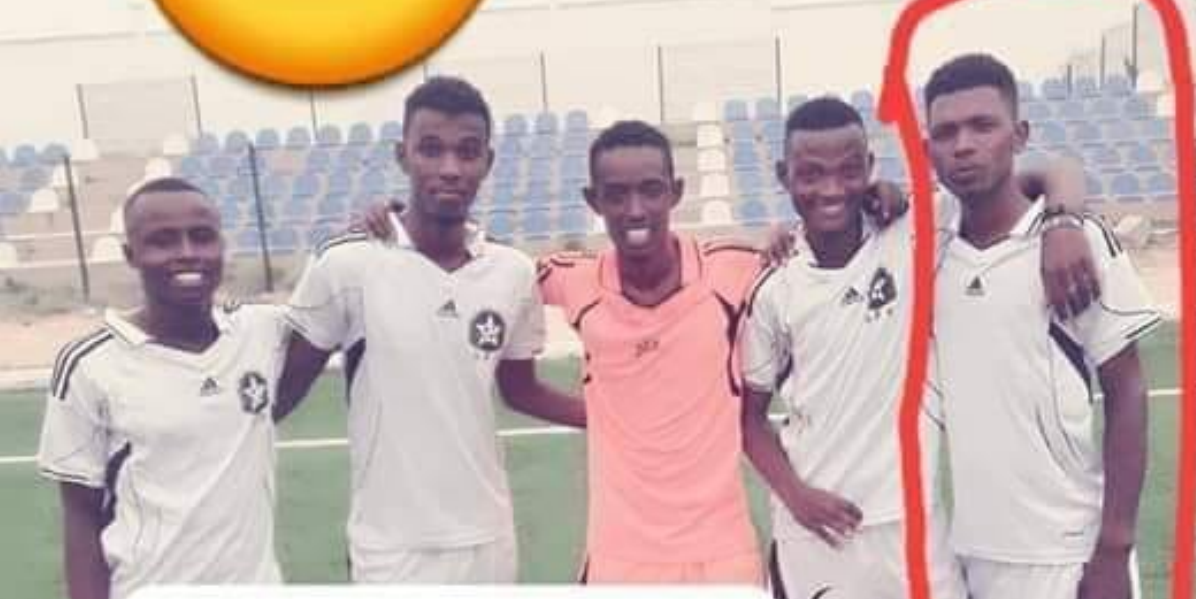 He had just taken leave from his football club in Mogadishu to operate a new auto-rickshaw in the hope of repaying his father but his dreams were cut short this morning when a rogue police officer opened fire at him and his passenger killing them instantly.
Deeq Fooley Baaslaawi, 24, was this morning executed in cold blood together with his passenger in Howlawadag district becoming another statistic in the rising brutal murder of bajaj drivers in Mogadishu.
Baaslaawi who until his death played in the serie B for Geeska Africa FC in Mogadishu was doing his usual rounds with a target to repay his father for the bajaj he had bought for him.
"Deeq was on leave," Geeska Africa FC chairman Abukar Mohamed Abdulle told Goobjoog News. "His father had bought him a bajaj on condition he refunds him and would become the owner. He (Deeq) asked for leave so that he could work hard to repay his father."
Unfortunately, Baaslaawi would meet his death this morning when a police officer in unclear circumstances shot at him and his passenger killing them on the spot. Eye witnesses said the police officer ran away after the incident.
The killing of Baaslaawi by a police officer adds to the tribulations of bajaj drivers in Mogadishu who have become easy targets for some trigger-happy police officers in Mogadishu.
Another officer shot dead a bajaj driver April 1 in Waberi district in Mogadishu and filtered into the population. City mayor Abdirahman Yarisow pledged to bring the officer to justice but it remains unclear if he was ever arrested.
In a country with close to 70% youth unemployment and youth making up about 80% of the population, such killings as today's only serve to worsen an already precarious situation. Young people seeking to earn an honest living have suddenly become victims of police brutality.
As a result of the killing today, at least ten other people were felled by bullets in the city as demonstrations broke out. Visibly angry youth barricaded roads and burned tiers for hours.
A police officer was reportedly shot and wounded by military officers in Bakaro market during the melee. Eye witnesses said the soldiers took the police officer's gun and left him bleeding.