Police seize explosives, RPGs and gas cylinders in night raid in Daynille, Mogadishu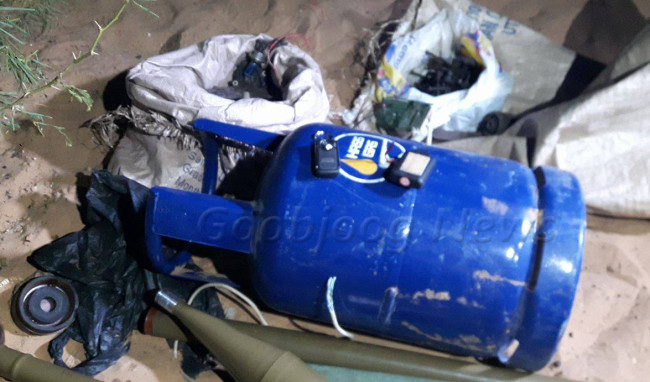 Security agencies acting on a tip off Sunday night seized an assortment of weapons including rocket propelled grenades, RPGs, Kalashnikov guns and gas cylinders suspected to have been set for attacks in the capital Mogadishu.
Five suspects were also arrested in the late night raid in Daynille district in Mogadishu.
Mogadishu spokesman Yusuf Jima'ale told Goobjoog News the police carted away the weapons and were interrogating the suspects.
"Our security officers got information from the public about weapons being stored in a house in Daynile. They conducted a raid last night and seized the weapons. Five suspects were arrested and are being interrogated," said Jima'ale.
The development follows a similar raid Sunday following a drive by shooting which killed one woman and injured two others. The two women said to be sisters were in an auto-rickshaw when hooded gunmen sprayed bullets on them killing one instantly.
During the operation, police arrested and displayed 14 motor cycles suspected to be used by gun men in Darkinley and Wadajir districts in Mogadishu. Ten people were arrested during the operation.
Police last month seized a car laden with explosives and gas cylinders in Hodan district in Mogadishu. The police said the weapons were destined for a terror attack in the city.
Incidents of drive by shootings have increased significantly in Mogadishu with an average of one shooting reported in a week.