President Mohamud calls on Sool and Sanaag residents to maintain peace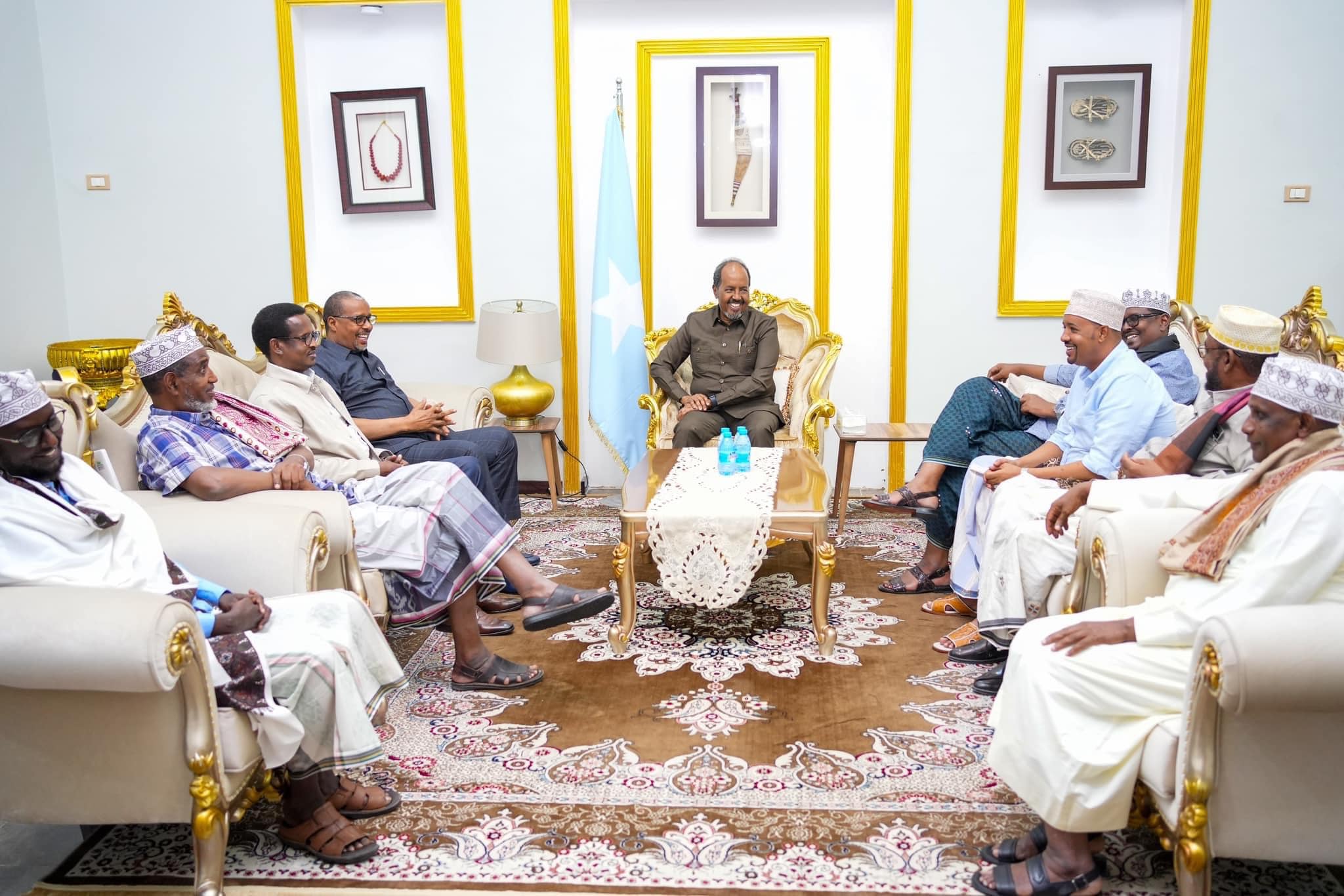 GOOBJOOG NEWS | MOGADISHU: Federal Government of Somalia's president Hassan Sheikh Mohamud has stressed his government commitment to peace and stability in Sool and Sanaag regions.
Speaking when he met a section of elders from the regions in Mogadishu, the president emphasized to them the need to maintain peace, social harmony and stability and listened to proposals by the elders on how to achieve peace in the region.
President Mohamud urged all partners who hold varying opinions in the regions to adopt a non-arms solution to their differences and that the Federal Government will play an active role in facilitating negotiations so as to stop conflicts.
On their part, the elders thanked the Federal Government for supporting stability in Sool and Sanaag and for the president for convening the meeting which enabled them to air their views on ways to maintain peace and stability in the regions.