Prime Minister Barre lays foundation stone for a flour mill factory in Mogadishu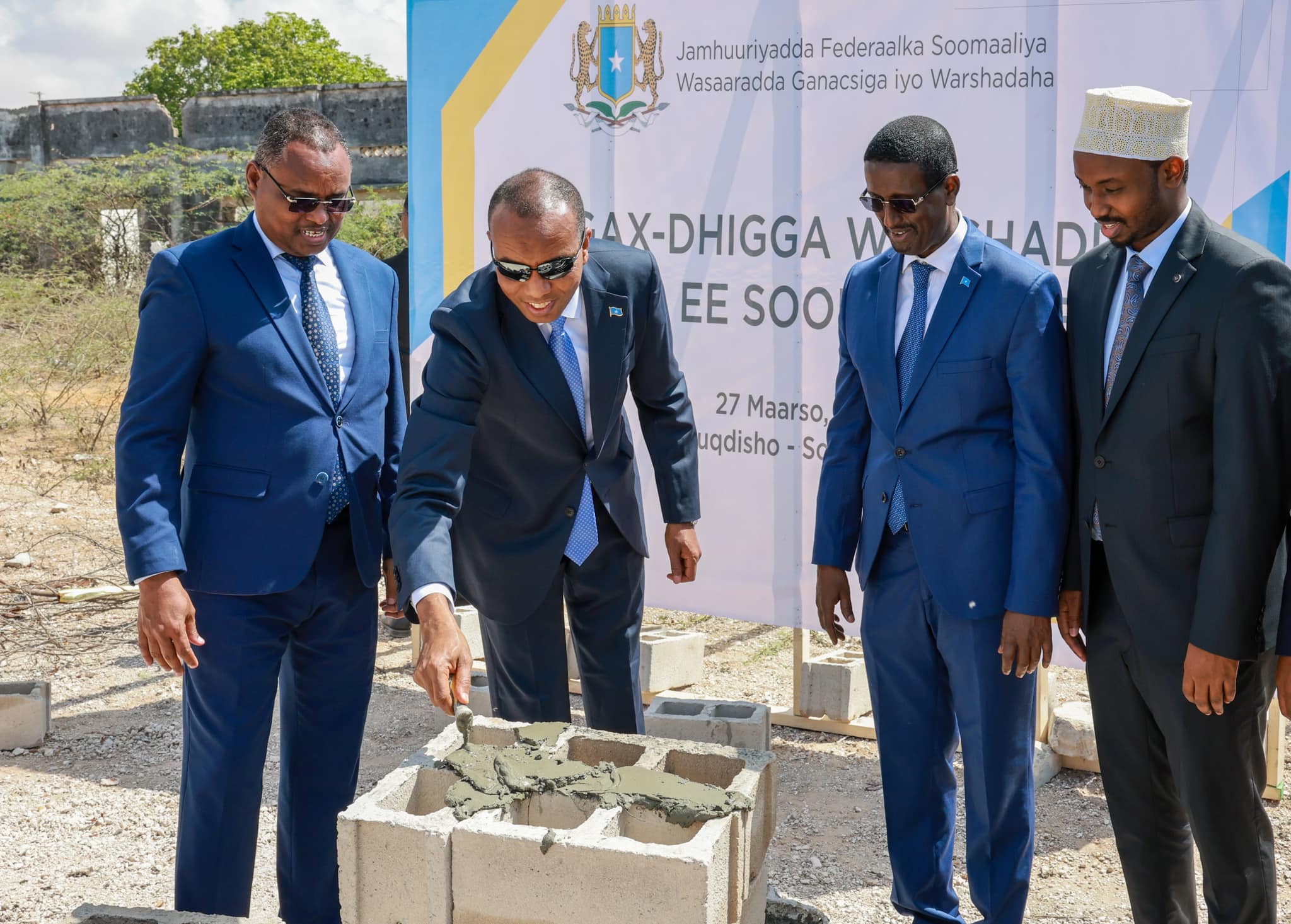 GOOBJOOG NEWS | MOGADISHU: Prime Minister Hamza Abdi Barre today laid the foundation stone for a flour mill factory – a first of its kind in Somalia over decades.
The factory project is being implemented by a team of Somali Businessmen and is estimated to cost USD 37 million and will produce 16000 bags of flour daily upon completion.
The prime minister, who praised the businessmen for setting up the project stressed the importance of investing in the production and agriculture industries which he said will enable the country to overcome the food shortage problem.
He further revealed that the Danish government will soon set up an industrial zone in Somalia and called on Somali people to support the government's development efforts.
The prime minister also challenged the international community to support Somalia's efforts to spur development and improve the livelihoods of its people.