Puntland's Gaas defends Saudi support in Gulf feud, accuses Qatar of funding terror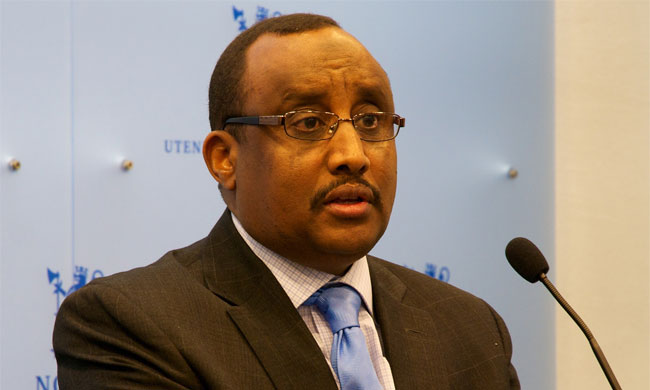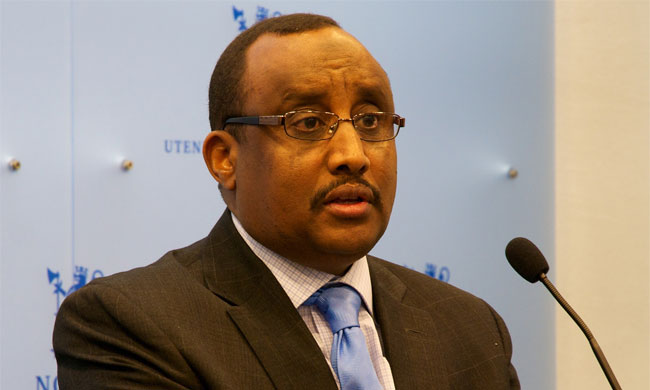 The president of Puntland Abdiweli Gaas has defended his administration's support for the Saudi-led coalition in the Gulf Crisis adding Qatar only sought to destabilize the region.
"We have no connection with Qatar at all not even a commercial relationship. We don't know its location. They finance Sheikh Atom who is behind the troubles in Galgala mountains," said Gaas.
Sheikh Atom, a former Al-Shabaab senior figure based in the Galgala mountain ranges in Puntland surrendered to the Federal Government June 14 and was subsequently transferred to Qatar.
Gaas announced mid-August his state was breaking ranks with the Federal Government to side with the Saudis and subsequently joined by South West and Galmudug states. His remarks come amid a political crisis in Galmudug which the states accuse the Federal Government of an attempt to depose the state leader Ahmed Geele Haaf over his decision to side with the Saudis.
Gaas also cited economic and religious ties in defending his state's decision. "The Emiratis supports us on ocean guard. We have religious relationship with Saudi as head of Islamic world. We really can't understand when someone talks about neutrality. We spoke about this issue with the federal government recently."
The Federal Government declared it would not side with any faction in June a week after the start of the Gulf Crisis and subsequently rebuked state governments noting its authority and responsibility over foreign affairs is not subject to negotiation.
But Gaas dismissed the government's reasoning noting the Provisional Constitution provided for consultation eve on matters exclusively within the province of the Federal Government. "You have to know there was a great deal of debate on article 54 repeatedly. Some things need to be left for the federal government. But article 53 comes before 54 which states while respecting the federal government, the core of the relationship is the extension of consultation to the regional states by the federal government."