Second day clashes in Galkaayo kills two fighters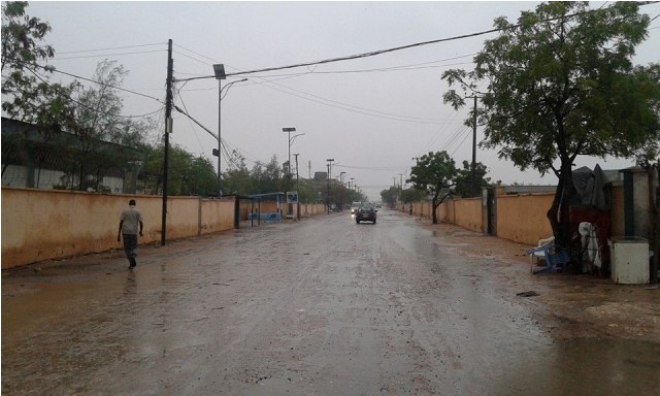 At least two fighters were killed and several others wounded in second day clashes between forces from two neighbouring administrations in northern Somalia.
Fighters from the two regions exchanged machine gun fire and fired anti-aircraft weapons in the town of Galkayo town after they disputed over construction site  in Garsoor neighborhood.
Galmudug administration said the fighting broke out in an argument over land.
"Puntland administration deployed forces at a disputed construction site last night and the fighting erupted this morning. It stopped now but six people from the two sides were killed during the clashes", Mohamed Hassan Sahal, a spokesman for the Galmudug administration said.
Puntland authorities in a statement accused Galmudug forces of attacking them "to retaliate" for the US strike.
"The state of Puntland notes that it will defend its people and territories from the invasion engaged by Al Shabaab terrorists and their Galmudug allies." said Puntland in a statement.
The relation between Puntland and Galmudug soared last month after Galmudug said a US strike aimed at Al Shabaab militants had in fact killed 13 of its soldiers.
Galmudug authorities accused neighbouring Puntland of feeding the US false information that led to the air strike.
Galkayo is divided into two zones, where the northern portion forms part of Puntland state, while its southern part is governed by the Galmudug administration.