Senior army man killed in car explosion near Defence Ministry HQs, Mogadishu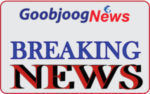 The head of the 3rd battalion in the Somali National Army Roble Mohamed Jima'ale has been killed in a car explosion at the entrance of Ministry of Defence headquarters in Mogadishu.
Initial reports indicate a number of other military personnel have been killed in the Sunday afternoon explosion which involved a vehicle bone improvised explosive devices.
"A vehicle loaded with explosives rammed into a military truck near the entrance of the Ministry of Defence killing the army chief and several others," a source at the scene told Goobjoog News.
The source said the military man was driving out of the ministry premises when he was hit by the explosives laden vehicle.
Doctors at Medina Hospital said Jima'ale succumbed to injuries as he was being attended after he was rushed there.
More to follow.