Seven Al-shabab members receive death penalty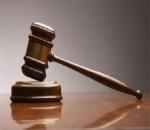 The Somali military court on Wednesday sentenced seven Al-shabab members to death penalty after the court heard their case as the military court spokesman Abdullahi Keyse announced the court's verdict.
They were accused of being members of Al-shabab group and murdering senior government official in Mogadishu.
On the other hand six others were sentenced to life imprisonment  for giving information, harbouring  Al-shabab and facilitation of the attacks carried out by the group in various parts of the city.
The spokesman said that the individuals sentenced to life imprisonment  can take appeal within three weeks starting  from the date their verdict was reached.
For the  last few weeks Somali military court has sentenced over five Al-shabab members to death after they pleaded guilty before the jury.