Somali athletes depart for the 31st Summer World Games in China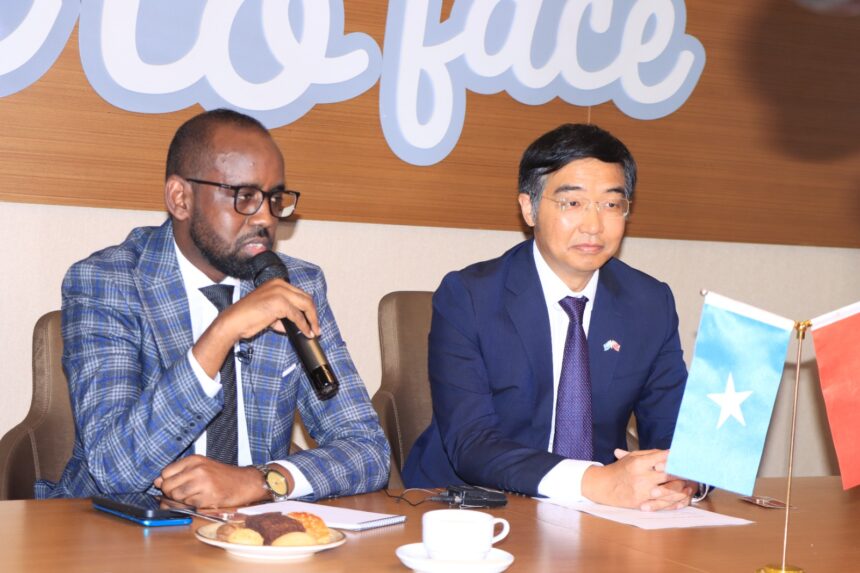 GOOBJOOG NEWS | MOGADISHU: Somali athletes scheduled to participate in the 31st Summer world University games have departed for Chengdu, China, to take part in the event.
Chinese Ambassador to Somalia Fei Shengchao hosted the athletes for a farewell party Tuesday which was attended by the Director-General of the Ministry of Youth and Sports, Abdihakim Warsame Diriye.
The Director General said Somalia and China share strong ties and the visit by the athletes will further strengthen sports and youth exchange programs between the two nations and called on the athletes to give their best and make Somalia proud.
On his part, Ambassador Fei Shengchao praised the deep-rooted friendship between China and Somalia and welcomed athletes heading for Chengdu, and expressed his best wishes to them in the Chengdu 2023 FISU World University Games.
The delegation will represent Somalia in the games and showcase their talents on an international stage.
The 31st Summer World University Games is a prestigious international event that brings together student-athletes from around the world to compete in various sports.
The farewell ceremony was also attended Ahmed Wehlie, Managing Director of the Somali Youth League, Asha Adan Dahir, Deputy Head of Delegation and Doctor from Benadier Hospital.