Somali, Djibouti leaders meet U.S Secretary of Defense to discuss regional security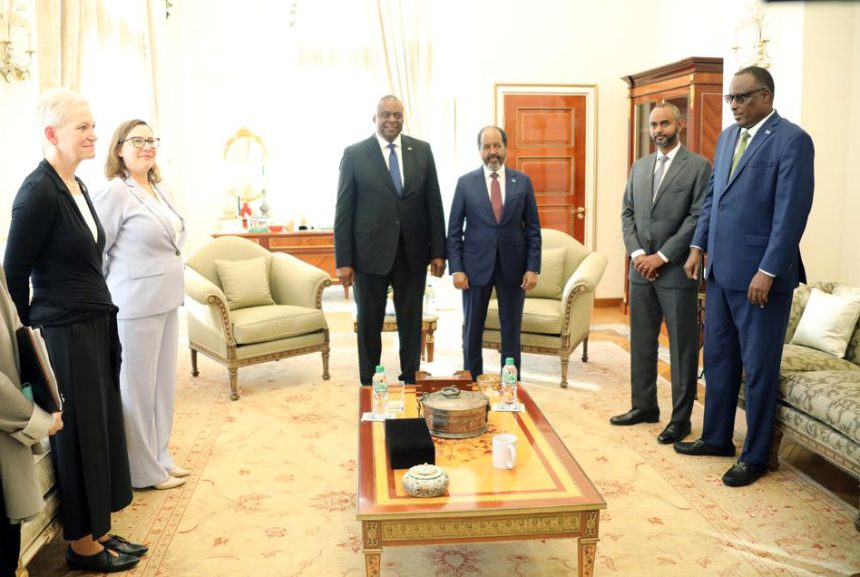 GOOBJOOG NEWS | MOGADISHU: Federal Government of Somalia President Hassan Sheikh Mohamud together with Defense Minister Abdukadir Mohamed Nur held meeting with U.S Secretary of Defense, Lloyd J. Austin III in Djibouti where they discussed Somali-U.S Security Partnership and support for the ongoing offensive against Al-Shabaab.
The leaders also discussed the bilateral defense relationship and regional security issues, including Djibouti's support for the African Union Transition Mission in Somalia in the fight against violent extremist organizations in the region.
Secretary Austin thanked President Guelleh for his country's leadership and for the longstanding and effective security partnership between the two nations.