Somali forces seize bomb-laden car in Mogadishu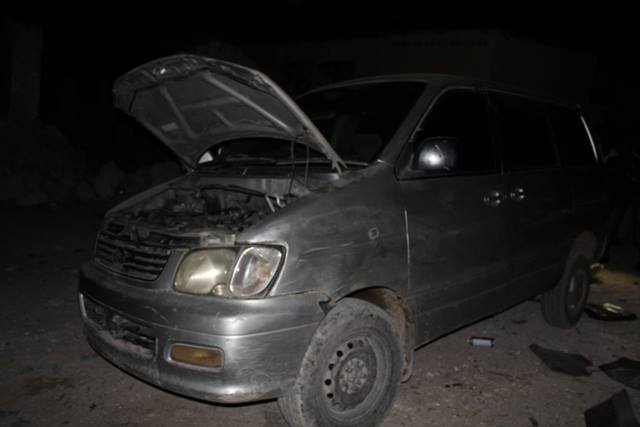 An explosives-laden car has been seized by the Somali forces in the capital Mogadishu on Sunday night,  hours after suicide car  bombs hit Somalia's CID headquarters, killing six people.
The car was confiscated along Liido beach, with the security forces partially closing the road for safety reasons.
The spokesman of Benadir administration, Abdifatah Halane said that they had prior information that a vehicle carrying explosives was planning to carry out an attack.
Bomb disposal experts disposed the bomb setup inside the car following an examination.
According to witnesses the  car was laden with improvised explosive devices (IEDs) and other weapons including RPG and other assault rifles.
No suspects were arrested for the failed terrorism bid.
Al-Shabaab militants attacked the headquarters of Somalia's Criminal Investigations Department (CID) in the capital Mogadishu on Sunday, killing at least six people, and seven attackers were killed.
Security Minister Abdirizak Mohamed told the media that the group tried to force their way into the CID headquarters but were repulsed by police.
"We have established that five civilians, one police officer and seven Al-Shabaab militants were killed," said Mohamed.
Sunday's assault came just a week after another attack quickly claimed by Al-Shabaab on UN base left 10 dead  when a huge car bomb ripped  off security checkpoint.
Al-Shabaab lost their foothold in the capital in 2011 but continue their battle to overthrow the Somali government and launch regular attacks on military, government and civilian targets like hotels and restaurants in Mogadishu and elsewhere.