Puntland military court sentences alleged Al Shabaab members to death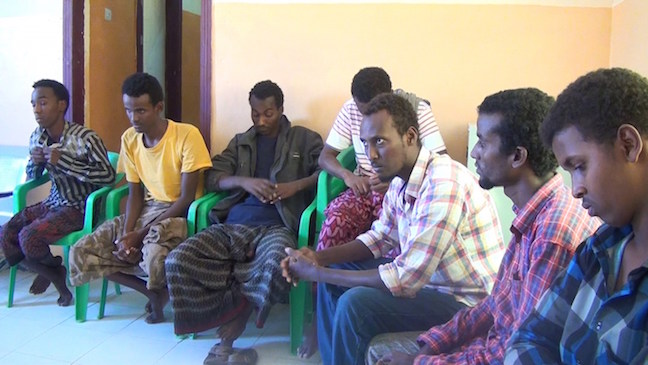 A military court in Garowe of the semi-autonomous regional state of Puntland has sentenced seven defendant accused for being members of Al-Shabaab assassin squad.
According to Abdifatah Haji Adan the chairman of Puntland military tribunal, the seven to death after convicting of killing against several people.
"The court sentenced seven men to death penalty, The court found these defendants guilty of being involved in the killing of several civilians and they confessed to it," said Adan.
The seven men  are, Nuradin Ahmed Samtar (20), Ayub Yasin Abdi (32), Ali Ismail Ali (20), Hassan Adan Hassan (22), Abdihakim Mohamed Aweys (24), Mohamed Yassin Abdi (17) and Daud Saeed Sahal (18)
The judge stated that the convicted men can still take an appeal if they are not satisfied with the verdict.
The European Union, the United Nations and human rights campaigners have all urged Somalia authorities to reinstate the moratorium.