Somali parliament officially resumes its legislative responsibility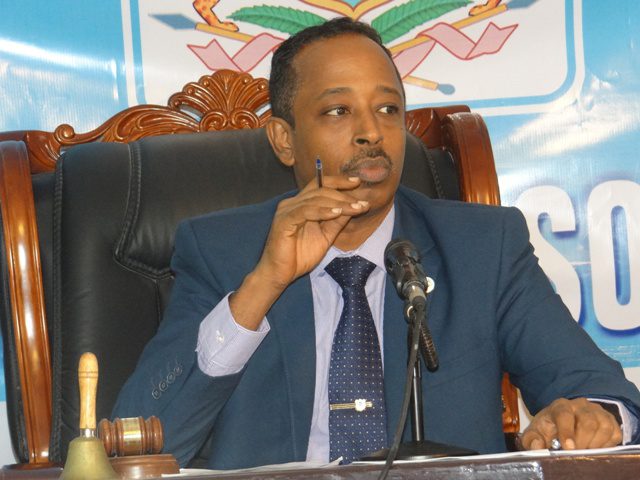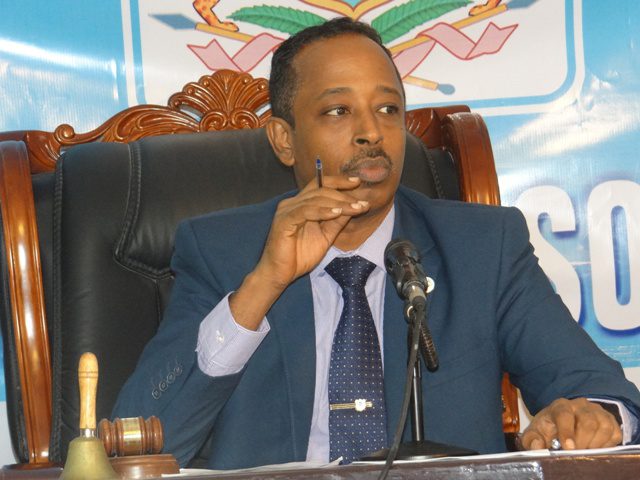 Newly formed Federal Parliament has officially resumed its legislative responsibility of the country ousting the National Leadership Forum (NLF) which has been filling the transitional gap left by the 9th parliament.
Close 300 newly elected Somali MPs have been sworn in at a ceremony held at the heavily fortified General Kahiye Police Academy which is protected by blast barriers and high concrete walls.
Former second deputy Speaker who re-elected as MP in the 10th Federal Parliament of Somalia, Mahad Abdulle Awad said that the new Parliament assumed legislative mandate.
Awad said underscored that the House  is the sole institution mandated to oversee the upcoming presidential election.
The outgoing parliament which selected in 2012 by 135 elders has handed over the responsibility to the parliament elected the clan elders pick 14,025 special delegates who voted for 275 seats in the lower house of parliament.
The former parliamentary speaker Mohamed Osman Jawari called the ceremony a milestone in the history of Somalia.
"We are witnessing a new set of parliamentarians taking over from others. I want to take this opportunity to salute parliamentarians who have been re-elected. This is a huge responsibility bestowed on you by your constituents, and it is a vote of confidence," Jawari said.
He urged the assembled MPs to discharge their duties in a respectable manner and noted that the future and success of the country depended on them.
284 members of parliament were sworn in. Some lawmakers were absent while other seats were still subject to disputes.
The lawmakers will elect the  country's president on a date to be set later.
Somalia has not seen a powerful central government since former dictator Mohamed Siad Barre was toppled by warlords in 1991.
Since 2007, some 22,000 peacekeepers have been deployed in Somalia in the form of the multinational African Union force to aid the government in curbing the militancy.