Somalia bans opposition demos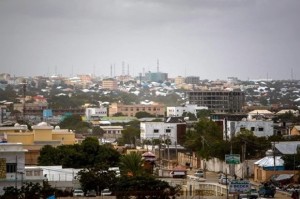 Authorities in Somalia's capital city, Mogadishu have prohibited political protest rallies without the legal permission from the mayor's office.
In a media briefing, spokesperson of Banadir region Abdifatah Halane said demonstrations by the members of the opposition political parties will not be allowed take place in the capital following the outcome of Meeting between the governor of Banadir and the 17 district commissioners of Mogadishu that came up with  strict measures on protest.
"Failure to abide by the decision of the administration, Mogadishu local government will take legal action against  violators," said Halane.
Coalition Of Political Parties have reportedly  called for peaceful protest against President Hassan Sheikh Mohamud government.
They blamed the current administration for the delay in the preparation for the elections.