Somalia, US sign security deal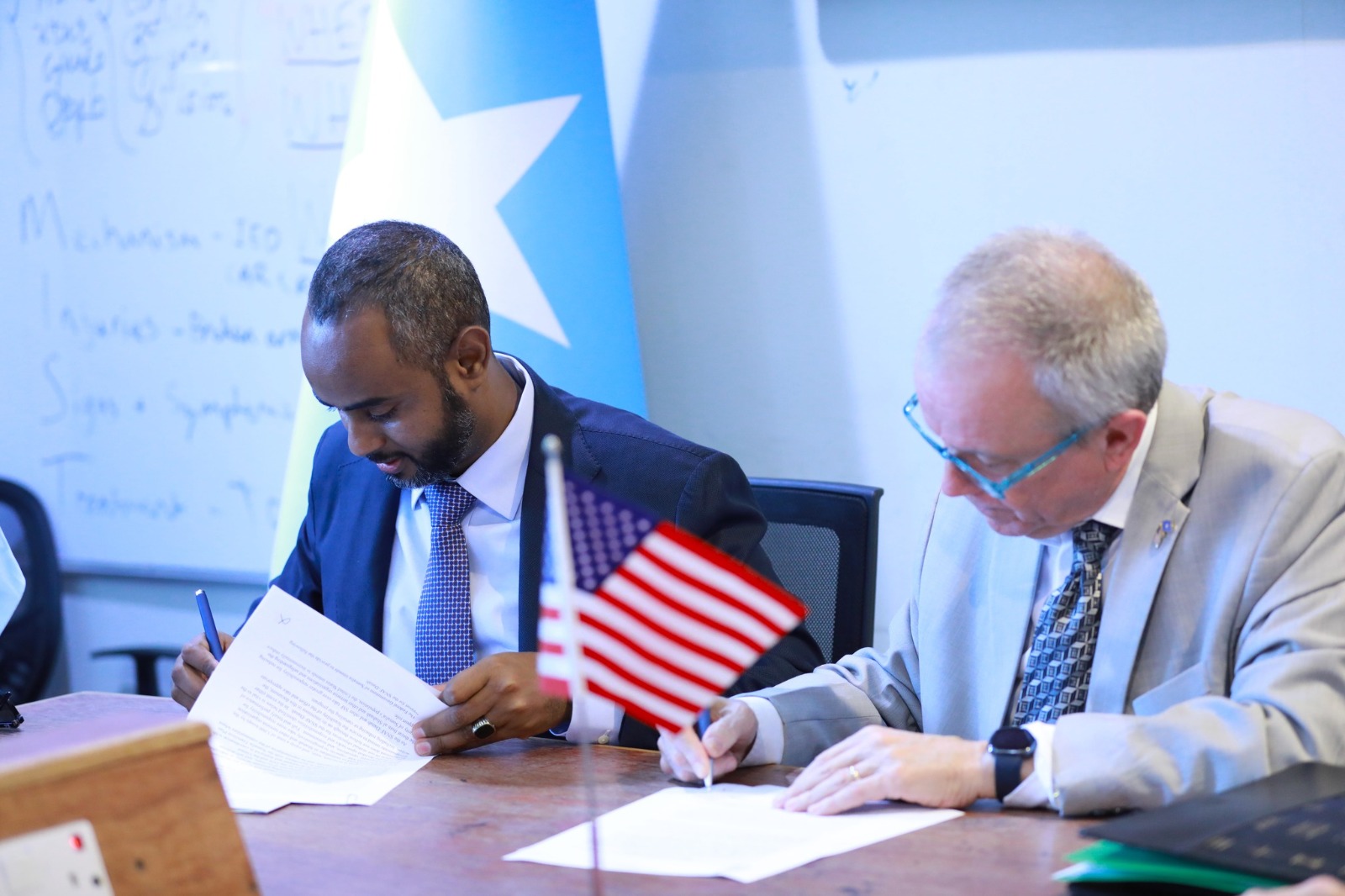 GOOBJOOG NEWS|MOGADISHU: The Federal Government of Somalia and the United States have signed an agreement that will see the two counties collaborate in strengthening national security.
The deal, which will specifically target to enhance the capacity of the Somali security forces, especially the Danab Commandos, was signed by the Federal Government of Somalia Defence Minister Abduqadir Mohamed Nur Jama and the US Ambassador to Somalia Larry Andre.
The Defense Minister noted that the agreement aims to equip the Danab Commandos to enable them to respond to threats from the Al Shabaab militants. He further thanked the US government for its support to the Somali government adding that the Somali government is committed to building capacity and strengthening the country's security forces.
The Deputy Commander of the Somali Armed Forces General Abbas Amin witnessed the signing of the deal between the two countries.
The United States has been at the forefront in helping Somalia build the capacity to counter security threats posed by the Al-Shabaab militants