Strings of Motor Rounds hit residential Neighborhood in Mogadishu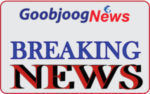 At least 11 civilians injured in Wadajir district of Mogadishu when string of powerful motor rounds hit residential area near  Mogadishu International Airport just minutes ago.
The sound of at least 4 bangs followed gunfire heard in Bullahoby neighborhood of wadjir district in Mogadishu. Hospital Madina medical authorities have just confirmed to have received 11 people.
Goobjoog reporter, who is in the area said, he has seen at least four people lying down on ground with serious wounds.
The siren of Ambulance deploying injuries to Hospitals is now active in the area.