Three arrested for Mandera hotel attack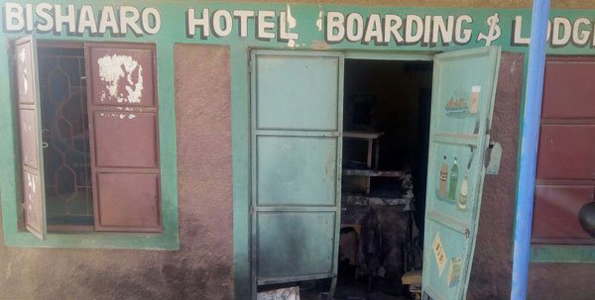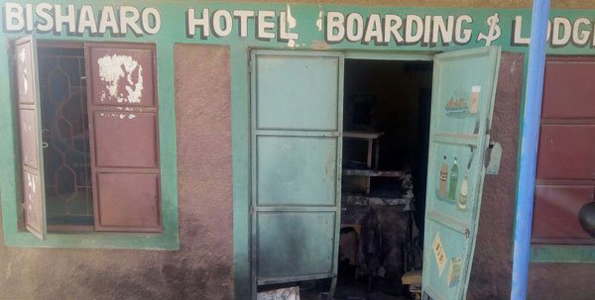 Three people have been arrested in connection with last week's Al-Shabaab attack on Bishaaro Hotel in Mandera town near Kenya's border with Somalia.
The attacked which claimed lives of over twelve non-Muslims was carried out Al-Shabaab fighters, according to Al-Shabaab owned Radio Andulus.
Mandera County Commissioner Fredrick Shisia on Monday said Kenya's Anti-Terror Police Unit (ATPU) have arrested three people who are suspected to have been involving in the attack.
"We are catching up with them one after the other since we have enough information of who played what part in the attack," he told the media.
Though the commissioner did not revealed the identities of the suspects but the the number of suspects in police custody hits up five including the caretaker of Bishaaro Hotel, where 12 people were killed in a terror attack on last Tuesday.
The county chief said some Mandera residents were aiding militants who cross the border from Somalia to carry out attacks in Kenya.
He said some of the suspects were being held in Mandera while others had been moved to Nairobi.
A series of security meetings have been held since Wednesday in Mandera, chaired by County Commissioner Fredrick Shisia
The government issued a 12-hour curfew in Mandera following the attack on Bishaare lodging.
The al Qaeda-linked terror group has carried out several attacks in Mandera – in an incident on October 5, six people were killed after the militants attacked a residential plot in Bulla public works in Mandera town.