UPDATE: Eight dead, 17 injured in Mogadishu bomb attack-police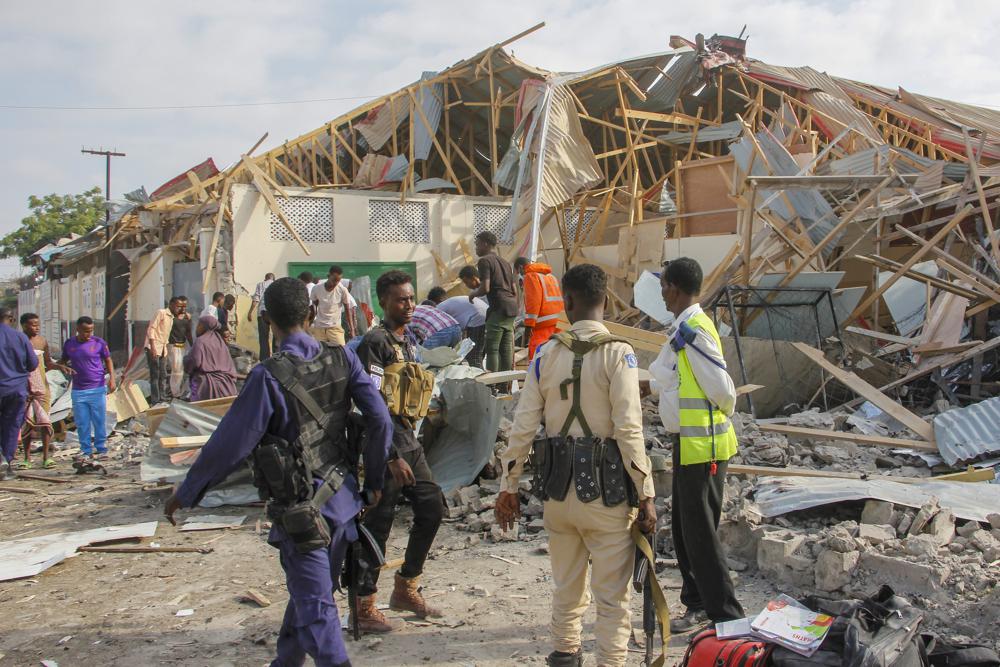 GOOBJOOG NEWS|MOGADISHU: Police in Mogadishu has put the number of the dead in the Taleh bombing at eight with 17 other people injured.
According to a police statement, the bombing targeted a UN security team escorted by Duguf Security, a local security firm. The incident happened at about 7.30 am local time.
Goobjoog News correspondent at the scene reports that students and teachers may be among the casualties but the situation still remains unclear as rescue operations continue.
Al-Shabaab claimed responsibility for the attack noting it was targeting 'western trainers' leaving Gordon military base towards Halane base within the Aden Adde Aiport area.