UPDATE: Landmine explosion hit a police vehicle in Mogadishu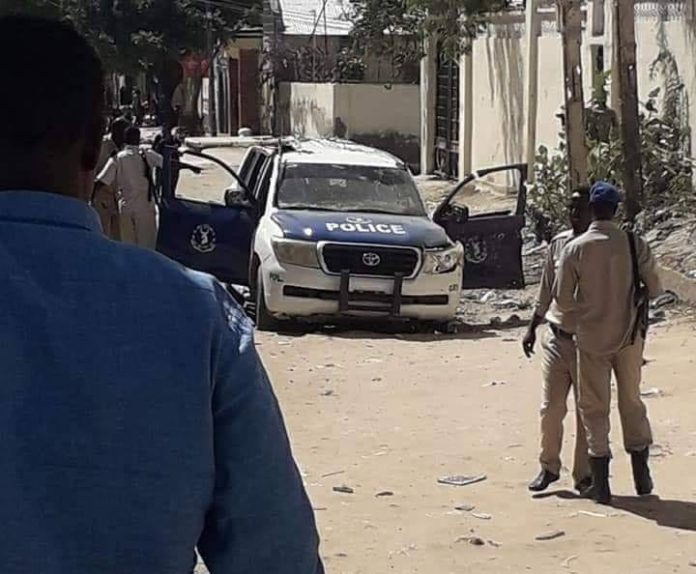 Landmine explosion hit a vehicle belonging to the Somali Police Force in Hodan district, Banadir region. Two government forces killed, three civilians injured in the explosion.
The three civilians who were critically injured have been taken to hospitals for emergency medical treatment. the Security forces arrived at the scene and launched an investigation on the attack but still, there were no reports released from security officials in Mogadishu.
No group has yet claimed the responsibility for the attack but government security agencies believe Al-Shabab militant group that normally targets security forces in the capital.
Goobjoog News