Death toll in traffic police HQs explosion rises to six, 15 others admitted at Medina Hospital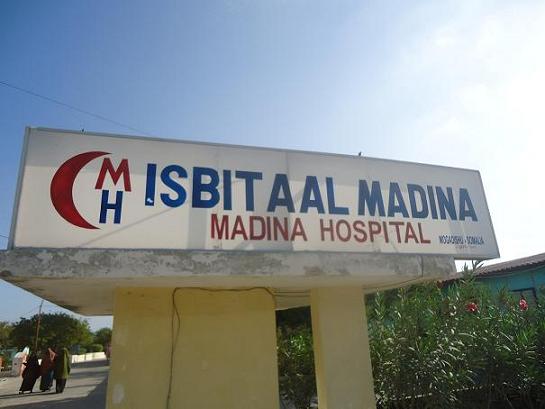 The death toll in the Monday morning car explosion at the traffic police headquarters in Mogadishu has climbed to six after one of the victims succumbed to injuries while undergoing an operation at Medina hospital.
Goobjoog News correspondent Mohamud Ali Haji says hospital authorities have also confirmed 15 other people, most of them traffic police officers are been attended to at the hospital.
Sources have also informed Goobjoog News the explosion happened at a time the traffic police officers were waiting to be assigned duties for the day when an explosives laden car rammed into the gate.
Four out of the six who have died were traffic police officers while the other two were civilians who had made way to the traffic police offices in the morning.
The militant group Al-Shabaab has taken responsibility for the attacks.
The explosion comes following several high profile police operations that have netted cars loaded with explosive devices and arrested a number of Al-Shabaab suspects in the past month in Mogadishu.