SNA reclaims base 'overrun' by Al-Shabaab in Bay region-military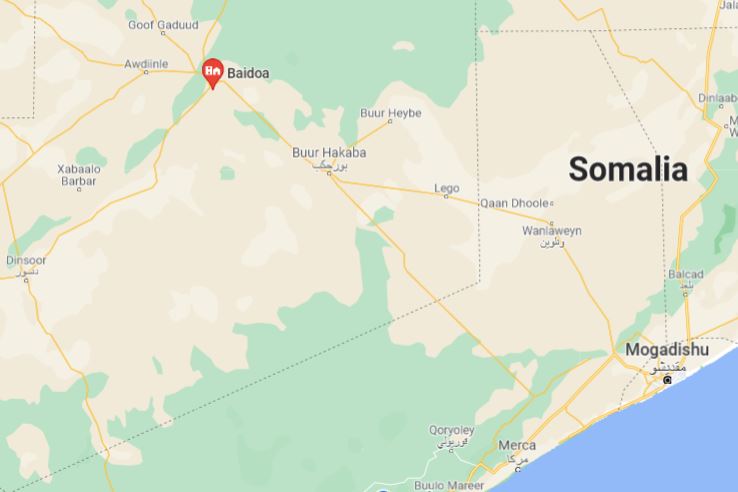 GOOBJOOG NEWS|BAY: Government forces have said they retaken control of their base which Al-Shabaab said it overrun on Tuesday morning.
SNA 60th Division Commander Mohamed Sheikh Abdullahi who spoke to the media in Baidoa said the forces had returned to their claim adding 15 Al-Shabaab militants were killed during in the fighting.
Al-Shabaab said earlier it attacked and overrrun the base hosting  Somali National Army 60th division and Southwest forces in Daynunay district in Bay region.
The fighting took place in the early hours of Tuesday morning, with locals reporting heavy fighting between Al-Shabaab militants and government forces in the area located 25km from Baidoa, the capital of Bay region.
Somali forces recaptured Daynunay on March 2020.