Puntland warns against Somaliland administered exams in contested Sanaag region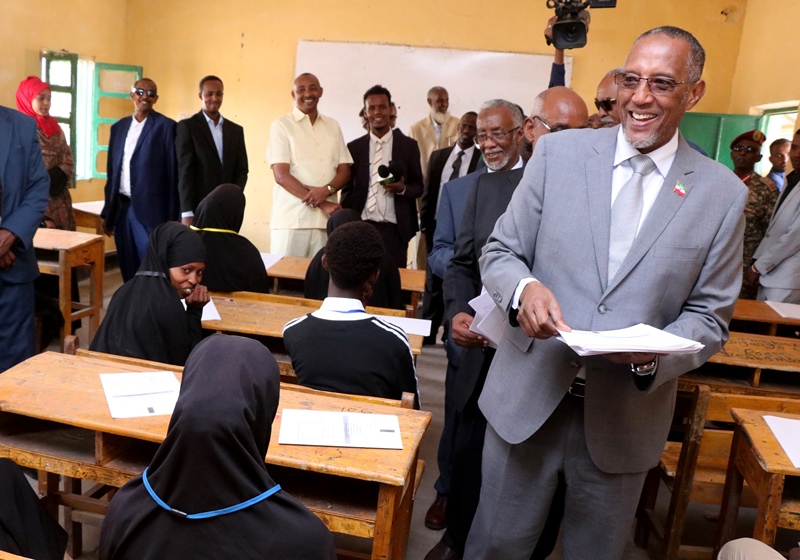 GOOBJOOG NEWS|GAROWE: Puntland government has directed authorities in contested regions of Sanaag and Haylaan not to allow students to sit for upcoming examinations to be administered by Somaliland.
A letter from the Ministry of Education seen by Goobjoog News directs the governors of Sanaag and Haylan regions to stop any conduct of exams noting that all students in Puntland territories have already been concluded.
"Therefore any other exams other than that conducted by the government of Puntland in these areas is prohibited," the letter read in part.
Somaliland National Examination Board chairman Daud Ahmed Farah announced last week that exams will commence on June 17.  The Ministry of Education separately said 3,200 students from the conflict-affected Sool region will be assessed based on their previous tests because exams cannot be conducted owing to the fighting there.
The directive comes amid standing differences between Puntland and Somaliland especially in light of the on-and-off fighting in Laas'anod town in Sool region which has claimed hundreds of lives since it began last December.
Somaliland has accused Puntland of backing Sool region clans that oppose its administration.