Three die of hunger, some commit suicide as drought ravages various parts of Somalia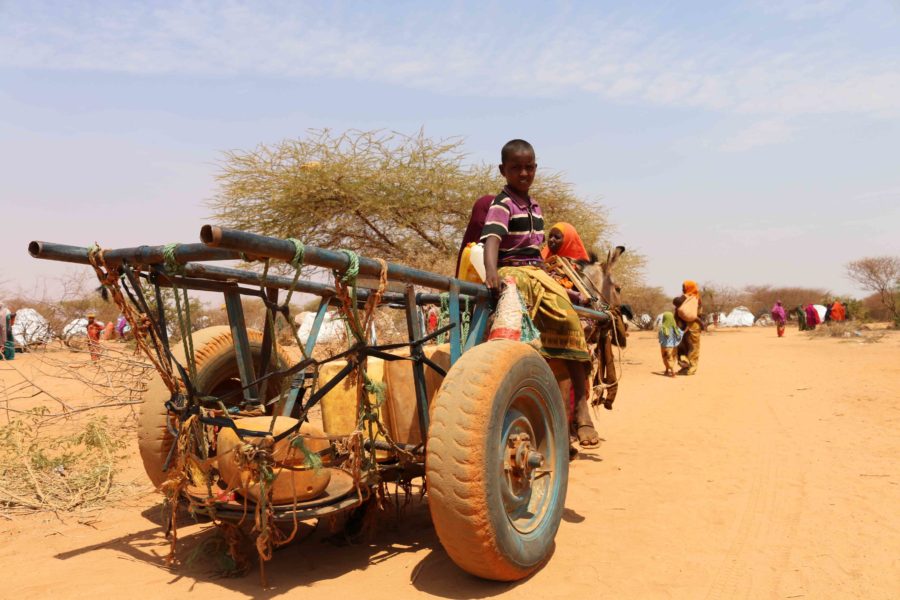 GOOBJOOG NEWS|SOMALIA: At least three have died of hunger and an unconfirmed number committed suicide after they lost their livestock to the ongoing drought in Gedo region, south-western Somalia.
According to Ali Kadiye Ahmed, the district commissioner of Luuq, two of the dead were children. Ahmed added that hundreds of families and IDPs from other areas had arrived in the district headquarters. He appealed to id agencies to intervene warning many lives could be lost in the coming days.
The worst affected areas include Golweyn, Yurkud and other areas between Garbaharey and Luuq in Gedo region.
Goobjoog News correspondents in South West state have reported mass displacements as a result of a biting drought in El-Barde, Wajid and Hudur in Bakool region while in Bay region, residents in Qansahdhereamd Dinsoor have been forced to leave their homes in search of food and water.
The recent fighting in Galgadud and Mudug regions pitying Somali forces and Al-Shabaab and the moderate Islamist group Ahlu Sunna Wal Jamaa has exacerbated the already fragile situation. The UN reported over 100,000 people were uprooted from their homes during the fighting in Guriel last month.
In Puntland, residents are fleeing their homes in Mudug and Nugaaal regions. Notably, people from Burtinle in Nugaal region are moving towards the coastal city of Bosaso in search of food and water.
Similar displacements have also been reported in Somaliland and parts of HirShabelle.
Somali government and the humanitarian community warned on Thursday that the drought situation in the country was 'rapidly worsening.'
"Climate projections show that Somalia is on the verge of a fourth consecutive failed rainfall season and is at the risk of a potentially extreme situation by April 2022," the two said in a joint statement.
According to the statement, about 2.3 million people in 57 out of 74 districts (nearly 20 per cent of the population in the affected districts) are ravaged by serious water, food and pasture shortages as water pans and boreholes have dried up.'
"Families are losing their livestock, a key source of livelihood in Somalia, and may starve to death in the coming months. I am particularly worried about children, women, the elderly and disabled people who continue to bear the brunt of Somalia's humanitarian crisis." Humanitarian Affairs Minister Khadija Diriye said.
The government projects the number of people in need of food assistance could rise to 7.7 million by next year up from 5.9 million.
Goobjoog News coverage of the drought situation in the country continues.